The Best Socks For Walking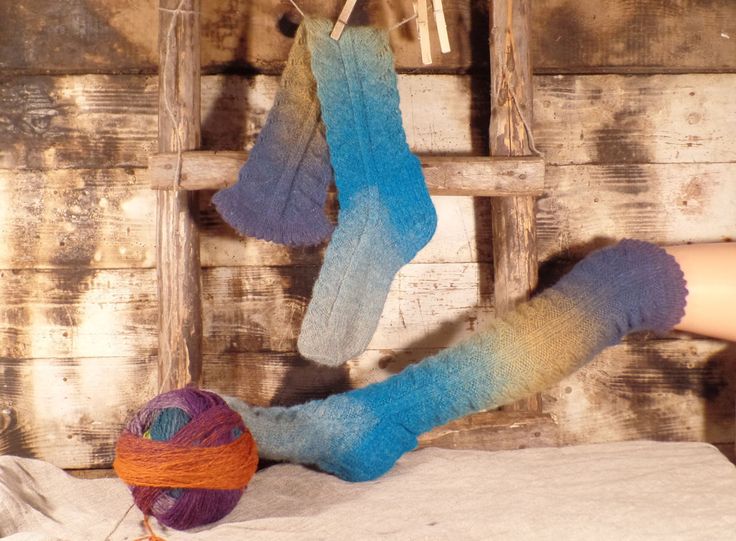 Wearing the right socks is one of the best ways to prevent blisters. The wrong pair of socks may slip and bunch up, so that can cause blisters. You shouldn't choose tube socks. Instead, choose anatomically designed socks. It's important to invest in a high-quality pair of socks. Here are the best of walking socks on the market today.
Thorlo Walking Socks
The Thorlo Walking socks are good choices for walkers. They are made of CoolMax fabric. So, they can help not only wick sweat from your foot but also prevent blisters. These socks have the crew and mini-crew lengths. Also, these socks come with more padding. That makes them great for people who prefer a thicker sock.
Balega Enduro Socks
The Balega Enduro Socks offer the right amount of light cushioning. Also, these socks offer a great fit. These socks come in an excellent sweat-wicking fabric. These products can develop a hole in the ball of the foot after you wear them for about 2 years.
SmartWool Walking Socks
The Smartwool Walking Socks are made of machine-washable as well as non-itchy wool. They are great choices for moisture management. They are designed for comfort when walking. Wearing these socks helps you feel the natural comfort of itchless wool. In addition, these socks allow you to launder them in the washing machine. And, you still can keep their shape.
R-Gear Drymax Socks
these socks are available in a wide range of cushioning options from ultra thin to the thicker cushion. They are suitable for any foot type for both men and women. Also, these socks have many different colors. If you want to get black ones, you can choose the R-Gear.
WrightSock Double Layer Socks
The Wrightsock Double Layer Socks are great for walkers to prevent blisters. They have CoolMax and Microsafe fabrics that helps to wick moisture away as well as reduce bacteria. Also, these products can reduce the friction that may cause blisters. These socks are available in a wide range of colors, lengths, as well as different blends.
Wigwam Mills Ultimax Walking Socks
The Wigwam Mills are popular for a combination of the Ultimax moisture control system and Lumiza. So, they can be able to repel and move moisture. At the same time, they can keep your feet dry as well as comfortable as well. They are designed perfectly. These socks are great for both men and women because of different lengths from low cut to the crew. 
SockGuy Socks
The SockGuy Socks are fun socks with colorful designs. They are made of wicking fabric and woven, so they can stay in place without bunching. They are available in many styles for both men and women. So, you can choose ones you'd like to wear. 
Swiftwick Compression Socks
The Swiftwick Compression Socks are medical socks designed to reduce the fatigue. They are great choices for both runners and walkers. These socks can support the foot, not constrict the bunion area. Wearing them, you will get less opportunity for friction to develop foot blisters. They are available in fun colors to match your race costume.
Fox River Wick Dry Socks
There are many different excellent socks from Fox River. So, you can choose the ones you prefer for various thicknesses and different heights. The socks you choose will work best for you. 
DeFeet Socks
These socks are colorful. They come in various styles for serious walkers, cyclists, as well as runners. These socks are made of CoolMax Alta. They are great for you if you are bored with black and white socks.
New Balance CoolMax Socks
The New Balance CoolMax Socks offer excellent technical socks. That makes them great for walking and running with wicking fabric as well as cushioning whenever you need them.
Conclusion
In conclusion, we have introduced you the best socks for walking on the market today with these reviews. All these socks are great choices for your walk. They help to keep your feet away from many foot problems such as blisters. They also promise to keep your walk without any pain. So now, we have a great idea of what you should go for when choosing a good pair of walking socks. Let's buy the right one for your feet now.