Strength training has to be an important element of our weekly exercise routine.  American Heart Association states that, "in the ladder of health pursuits, developing stronger muscles is almost the very top."  Practicing at least a few times every week on your home gym can be an excellent method to get stronger muscles. You can always go to your favorite fitness club and tell to yourself that you will go devotedly to the gym for exercise.  However, there are a couple of solid reasons to have the home gym.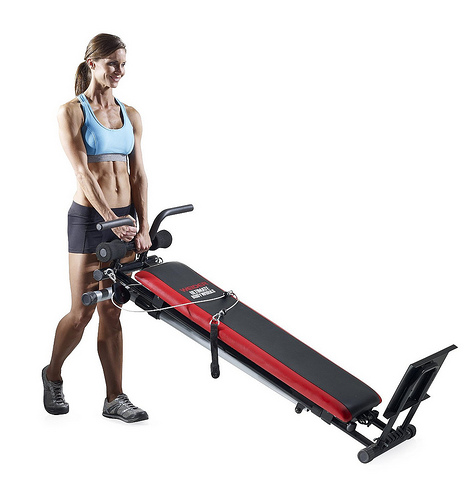 In a dynamic society like ours, sparing time to work out might take some effort.  A lot of people who are members of gyms simply waste their membership fees.  Most people are too busy that they hardly ever take optimum advantage from their gym memberships.  Moreover, if these people do the exercise in the gym, they can't be assured that the strength-training device will be quickly available for usage.
Typically, public gyms arrange fitness equipment side-by-side with small space between the equipment.  This in most times means sharing exercise equipment and rooms with other members of the gym who also come to exercise at the same time. On other hand, home gyms let exercises in the privacy you want of your home.  In case you are a bit self-conscious or shy, you won't have to miss an exercise since you fear being evaluated or watched by other persons.
Gym memberships cost might add up year after year, even month after month.  Traveling from and to the gym might lead to additional costs. Purchasing home gym might initially seem costly. However, in the long run, it is actually saving you some money.
Home gyms can be purchased for a few hundred bucks or a couple of thousand bucks. Definitely, the more expensive the equipment, the higher quality you can expect.  A cost effective home gym can last for a couple years, even throughout lots of regular usage, thus making your investment cost effective and worthwhile.
Home gyms are able to give other health advantages too.  For example, although public gyms emphasis the meaning of cleaning fitness equipment with some kinds of antibacterial cleaners after every usage, we can't be sure that everybody will do so.  Consequently, viruses and bad bacteria might be spread among the members of gym throughout the sharing of these equipments.  On contrary, having a home gym may significantly decrease the spread of disease.