The Best Mobile Ad Platforms that You Can Use Now for Your Business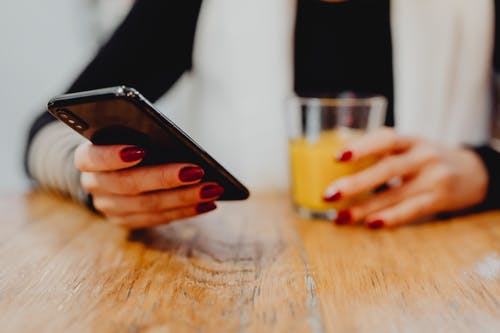 Did you know that people nowadays spend around six hours per day on their smartphone? Recognizing this fact alone makes it sensible to send the ads through the mobile platform. The mobile users will conveniently look at your ads than having to open their PC or laptop.
There are popular forms of the ads that you can add to the mobile platform such as Google Search ads, Facebook ads, Instagram Ads, as well as mobile in-app ads. These forms of ads are available in the mobile ad platform. The mobile ad platform's other name is a mobile ad network.
The mobile ad platform is a common platform that meets the advertisers and publishers to work together. T is where the place you can purchase the ad spots for your products or service on mobile websites and apps. Yes, you've guessed it right. Folks can also see your ads in the apps. If you have been using free mobile apps for your daily life, you've undoubtedly noticed the ads you see in the apps. That is the piece of the mobile ad platform.
Many of the top platforms like Google and Facebook provide the user-friendly panel which you could use to manage the ads by yourself. When we talk about the large platforms, you will be familiar with Google mobile searches, Facebook mobile feed, Instagram mobile feed, as well as in-app ads of the specific free app you download from the official store. These platforms are easily understandable. They allow the publishers to sell ads and earn the ads revenue. Meanwhile, these enable advertisers to serve ads to potential customers. To improve your brand awareness, using mobile advertising is one of the keys to hit the target.
Google ads, for instance, can show on both desktop and mobile devices. You can preset the ads to be targeting only mobile device users. They can be smartphone or tablet users. You could also opt to show your ads within the apps. The ads can come in the forms of text, image, video demonstration, as well as the promotion campaigns.
Chances are you have also seen Facebook or Instagram ads. Both platforms have a giant user base. The ads platform is easy to use. If you have used Facebook for a while, it does not take a long time until you master it.
Bing Ads, on the other side, shares a smaller market than google ads. However, it is a significant platform that will help you a lot. It has 5 billion searches on a monthly basis. It is a perfect platform to target your audiences for lower costs. The other ads platforms that you could check are AdMob, Adcolony, TubeMogul, Airpush, etc.