Shopify Vs Magento? Which E-Commerce Platform You Should Choose?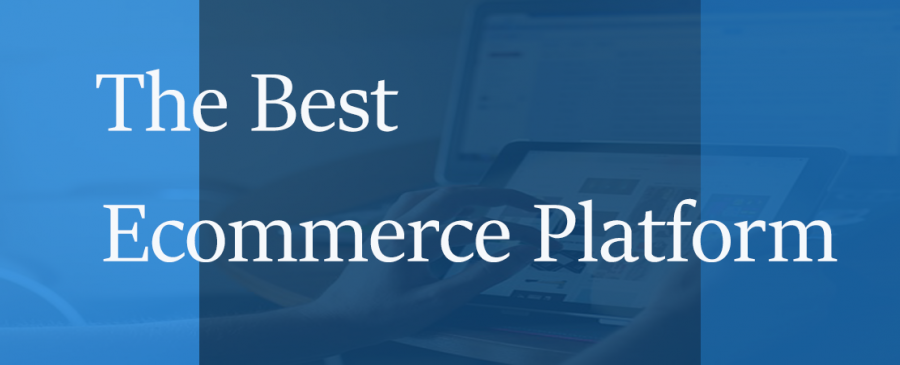 When e-commerce was first ushered in, Magento was the platform of choice for e-tailers. There was a time when no one had even heard of Shopify, let alone stand by thinking which of these platforms they should choose for their e-commerce business. If you are reading this, then you are probably new to the e-commerce space and trying to decide which the right one for your business is or want to switch from one to another. Let us pit them against each other and see which one is a better platform and more suited for your business.
Shopify vs Magento
Shopify is not completely free platform. Magento on the other hand is an open source software (with the exception of Magento 2, which is predicted to surpass all of it and aid all business sizes). Today Shopify is being used by approximately 5,00,000 e-commerce businesses, while Magento still serves 2,40,000. Magento has boasted of some big names like Nike, Ghiradelli, and Olympus which have used Magento as the platform for e-commerce. Shopify has in its corner names such as Tesla and Laker's store.
Ease of Use
Before you jump into anything like this, the most important factor you need to consider is ease of use. Shopify, with its intuitive interface, is quite easy to use and can be handled quite easily even if you do not have a technological background. With Shopify, you can have your e-commerce store up and running in no time at all. Magneto is slightly less user-friendly to use and requires technical expertise. You can make use of the full functionality of Magneto if you learn how to code. Both of them are highly compatible with e-commerce marketing automation tools which helps in attracting the target customers.
Coding
Magneto runs on PHP, while Shopify is coded in a language called Liquid. Being open source, Magneto can be easily modified along its template code to suit the user's needs. Shopify being proprietary cannot be modified by the user. Keeping in mind that the users might not be that tech-savvy, Shopify has kept it simple and easy to use.
Magneto is again easier when it comes to editing files as it connects to an FTP client. But again that is something only advanced users can do. It can get a little complicated for beginners and people with less knowledge of technology. Although some of the themes are free, the premium ones can cost you anywhere between $50 – $300. The themes of Shopify are easier to edit even if you do not have knowledge of coding. Also, Shopify has a larger variety of themes.
Support
Shopify has a great customer support team serving you 24/7 via chat, email and phone calls. Even if you have a problem, you won't be stuck for long. Magneto, on the other hand, doesn't have a 24/7 phone support backing which can at times leave you hanging for a while.
Cost
Although Magento is open-source, you will need to invest separately on hosting which coupled with the cost of apps, can get quite pricey. Plus, you will also need to hire a developer for all your edits. Shopify is a commercial product, but when you factor in the services and the customer support, it all seems worthwhile. Shopify also charges a transaction fee per sale which decreases as you make payments each month. But if you use their payment gateway, you can save on these fees too. Shopify has the support of 70 payment gateways which is far more than that of Magento. Magneto does not charge a transaction fee except for that associated with the gateway provider's fees.
Shopify's starter plan does not have a provision for coupons and discount codes which is readily available when you choose Magento.
Multi-Lingual Capabilities
Magento has the advantage here as it offers built-in multilingual support which Shopify lacks.
Both of these come with several free and premium apps which you can use to expand the functionality of your business integrating it with marketing automation tools, Instagram advertising and much more. Looking at raw data and the tag that Magento is open-source, it may appear as if Magento is the better option of the two, especially because it is quite hands on. But when you start factoring in what Shopify offers its users, like the customer service, features for fraud analysis and tools for creating manual orders coupled with the points discussed above Shopify is the clear winner.