The Benefit Of Sample Vials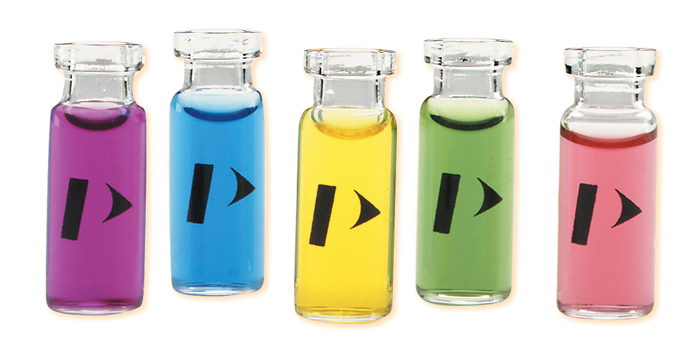 Maximizing efficacy and staying within your funding budget in your laboratory are top priorities. In the United States, research facilities waste thousands of dollars every year on excess inventory and disposal costs. One of the things you can do to improve efficiency in your lab is to prevent instrument downtime and reduce the number of failed assays you encounter. In order to do so, you need to ensure all your sample vials are within specifications.
Sample Vials to Suit you Research Requirements
Wheaton supplies a comprehensive range of sample vials to suit your needs. Standard sample vials range from 1.5mL to 16mL. Larger capacities include 24mL to 60mL. For your smaller volume needs, Wheaton provides VialsShorty Vials®, to provide easier access to small quantities.
Sample Vile Specifications
All Wheaton's sample vials have the following specification or options to provide you with the best quality storage solutions:
Clear sample vials are made from borosilicate glass to withstand high temperatures and volatile chemicals.
Clear vials conform to USP Type I and ASTM E 438 Type I, Class A requirements
All amber sample vials are made from borosilicate glass that conforms to USP Type I, to ensure that delicate samples are protected from UVA damage.
Sample vials have attached caps to facilitate cleanliness.
Vials are available in partitioned trays to simplify inventory.
For low volume storage and easy access, Wheaton has created Shorty Vials® to reduce dead volume.
For your aqueous samples sample vials have 14B rubber lined black phenolic screw cap for aqueous samples.
For your organic samples, sample vials have PTFE / 14B rubber lined black phenolic screw cap for organic samples.
All vials and caps are autoclavable and reusable.
Why you Can Trust Wheaton
When it comes to selecting high quality products for your laboratory, Wheaton is a company you can trust, and they have a track record of 125 years' service to prove it. Here are just a few reasons why Wheaton's products and services stand out above similar companies:
They use proven training tools and techniques to develop and deliver cutting-edge solutions for pharmaceutical manufacturing, laboratory research and diagnostic packaging.
The company is ISO and OHSAS certified, which means you can count on the safety and integrity of all their products.
When you order a shipment from Wheaton, you can guarantee it will arrive on time. You can even schedule regular orders so your lab will always be stocked with necessary supplies.
Wheaton operates with an ethical code of conduct. Every member of their expert team pride themselves on their high integrity, trust, accountability, and dedication.
Not only do Wheaton's products and services consistently meet the unique needs and expectations of all their clients, they often go above and beyond, to ensure satisfaction.
The company is continually working to improve their products so that your laboratory can stay at the forefront of life sciences.
Wheaton has an ethical commitment to community service and enjoys donating time, compassion and financial resources within the local community.