Surprise Weekend Getaway Ideas for Moms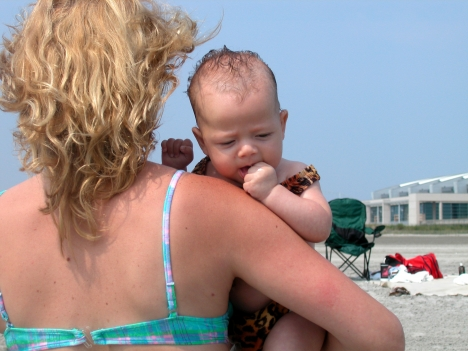 If you want to make sure that the mother of your child feels appreciated, it is a good idea to plan a surprise getaway. However, it is important to make sure that you select a location that is geared toward her tastes. In other words, if she has ever mentioned how much she would love to go to a specific place, this would be the perfect time to show her that you have been paying attention.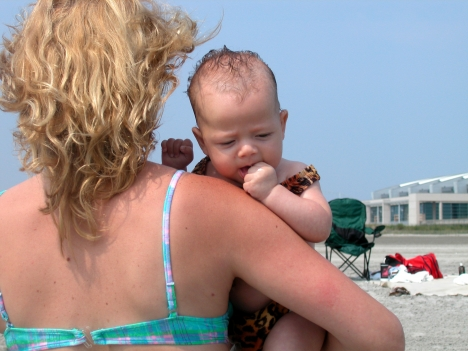 Trip Ideas for a Great Weekend
1. Spa Resort –
Being a mother can be physically and mentally exhausting on a daily basis, and this is especially true when there is an infant in the house. Therefore, planning a weekend at a spa resort is a great way to help reduce some of the stress that the mother is feeling. After all, everyone likes to be pampered, and most women also enjoy having their hair and nails done.
2. The Beach –
If you live in a warm enough climate, you could plan a weekend getaway to the beach. Even if your wife or girlfriend is not feeling up to doing a lot of swimming, it will be very relaxing to simply sit on the beach and watch the water.
3. Bed and Breakfast –
For some couples, the best idea for a weekend away is to spend it simply enjoying each other's company. If you can get someone to babysit for the weekend, you should consider booking a room at a romantic bed and breakfast to help the two of you rediscover each other without the fear of a baby crying or a child walking into the room.
4. Camping –
You could spend the weekend camping as long as your partner is physically up to it. If she gave birth within the last month, this is probably not a good idea, but otherwise, it will present both of you with an opportunity to get away from the rest of the world for a couple of days. This is an idea that is best for couples who truly enjoy spending time in nature, but keep in mind that you can rent a cabin if you prefer not to sleep on the ground.
Packing Tips
If you are truly trying to surprise her for the weekend, it is possible that you will need to do all of the packing. Therefore, you must make sure that you bring all of the essential items that will make your partner feel comfortable. For example, if she is nursing or is having issues with her stomach from a recent birth, you should definitely pack a pillow. The best nursing pillow will double as a lounger and make things much easier for meal times. It is also essential to pack some of your baby's favorite items so they will be more comfortable and make the trip more relaxing.
No matter where you go for her special weekend, the important thing is to make sure that the mother of your child feels appreciated and is given an opportunity to relax. After all, as much as she undoubtedly loves being a mother, it is important to ensure that she is also given the opportunity to unwind.
Researcher Melanie Fleury is a mother of four who shares this information to help plan a special weekend for Moms. Keeping babies on their nursing or sleeping schedule can be difficult when you are away from home; bringing familiar items along will make things much nicer for Mom. The best nursing pillow will offer more support and comfort for both baby and mother regardless of the environment.