Steps To Apply For An MBA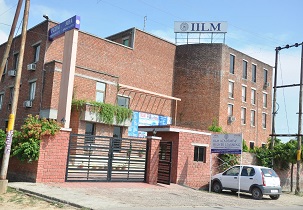 MBA, popularly known as Master of Business Administration, has become an exceedingly popular degree nowadays. The reasons are simple and straightforward: it ensures a good and stable job, a great package and a steady lifestyle. Furthermore, it equips the individuals with an extensive skill set which helps them to cope with challenges in life and the professional world. The exposure is worthwhile and the network is well-connected, which also enables the students to become efficient and confident individuals.
When applying to management institutes in Noida and other cities, it is important to follow some guidelines and steps as having a definitive plan helps you stay calm and focused on the objective.
These are seven steps one can keep in mind for a successful MBA application, without hurdles, hassles and unnecessary breakdowns:
Early beginning
It is always a very bad idea to wait till the very last minute to prepare and apply for anything, especially an MBA. Since the process is lengthy and requires research, it is a good idea to start as early as possible. Whether it is MBA admissions in Delhi for colleges like IILM or one of the other top institutions in the rest of the country, experts believe that starting 6-9 months before the actual filling out of the application is the best time.
Strategy
It is very important to have a strategy in mind. A plan of action helps one to reduce the stress involved in applying. All serious candidates must think of what the process requires – GMAT score, references, essays, CAT scores, etc. and according to what they need, they must come up with a time management plan and fixed deadlines.
Introspection
A fair amount of introspection is required when it comes to applications. This self-discovery will help you during the preparation for interviews. You must be aware of the reasons you want to pursue an MBA and it is essential that you're able to convince the people taking the interview why you're the right fit for their business school. You must be clear and focused as far as your career goals are concerned. Stability and confidence are things they look for in a candidate.
Selection process
There are innumerable MBA programs and business schools available in this country and abroad, which is why it is essential to research and make a list of the top B-schools you're interested in. Once you have finalised the shortlist of the schools you'd want to go to, check each school's deadline and prepare for the application accordingly.
Recommendations
It is important to know how to select the people you want to be recommended from. Letters of recommendations are highly valued in school admissions and by their committees. Choose your recommenders carefully as their selection is a test of your managerial skills. It is always better to get a professional reference rather than an academic one as business schools are more interested in your professional performance.
Resume
CVs and resumes speak a lot about you, hence it is important to mention everything worthwhile in your resume without gushing about it. Make it precise, brief and crisp, but also informative. Spend time on your resumes and ask someone to read it for you once you're done.
Preparation
Prepare, learn and practise. Keep taking mock tests and remain at it. There is nothing like regular practice when it comes to preparing for a competitive examination. A good coaching centre can help provide direction, discipline and focus in your plan. When it comes to preparation for the interview, you must remain calm and confident, but not overconfident. The key is to be yourself without being too casual or firm.