There will come a time in your life when you will have to accept that the hair on your scalp has reached the lowest. This could happen due to age or due to a variety of reasons. This is the time to remove what little hair is left and opt for a sharp, classy look. Bald head look can be smart and classy if carried in the right manner. It is a big decision to go bald but it will not affect your attractiveness. It is low maintenance and there are a number of grooming products available for you in the market. With the growing awareness about men's grooming, there is an increase in the variety of products for you to choose from. Here are a few shaving tips for men.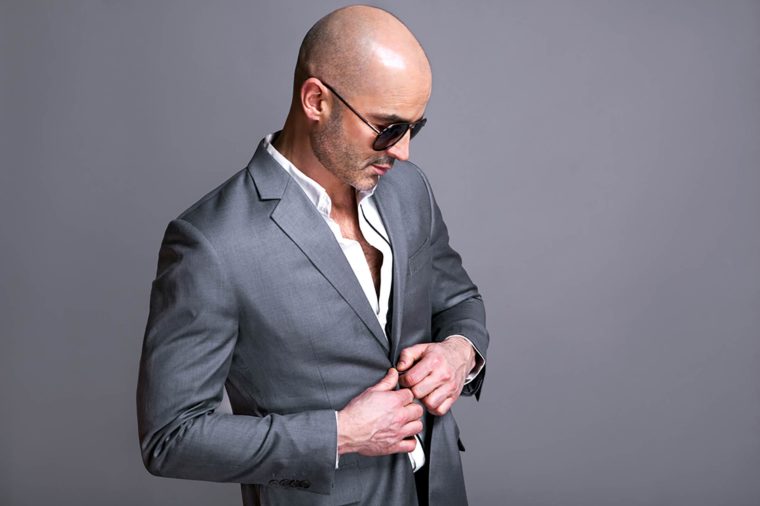 Be smooth

: Firstly, shaving your head is not very different from shaving your face. However, you might want to keep it smooth so that there are no nicks or irritation on your head. You need to invest in a quality electric shaver and use the right technique. If it is your first time, it will take a while to get used to shaving. But once you have used an electric shaver, you will get used to it in no time.

Shaving For Bald Men

offers a detailed comparison of electric shavers that are ideal for your use. You can choose high quality products by comparing the features based on your requirements.

Moisturize

: You need to  

moisturize

your head the same way you moisturize your face. Your head will benefit from a little hydration and is ideal if you choose a matte moisturizer. There are products available for hairless heads.

Visit a barber

: It is easy to maintain a bald look at your home but you need to visit a professional barber at least once a month. He will give you the closest shave you can get and will make your next shave easier at home. A couple of visits are recommended initially. Once you are comfortable using an electric shaver, you will be able to manage the same with ease.

Keep it clean

: If you have remaining hair on your

head

, it is better to get rid of them and get a clean shave. Male grooming experts suggest a bald head for men who have thin hair or have lost majority of their hair. Bald head is easy to maintain and look sharp at all times. It is important to ensure that no hair is left on your head when you shave because the strands become easily noticeable when there is no hair on your head.
Choose only high quality products for your use in order to ensure that there is no damage to the skin or your hair. The wide range of shavers is easy to use and will make it quick and convenient for you to maintain a classic bald head look. They are suitable for regular use at home.