Social Life: Putting Together a Coupon Party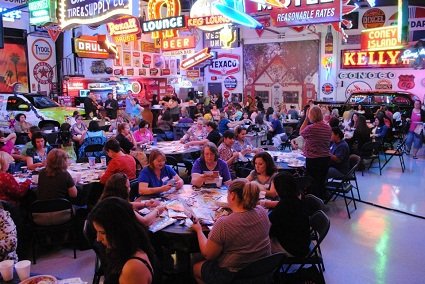 Making tedious chores a game is an age old parenting trick, but it works for grownups too! If you hate coupon clipping and grocery shopping, setting up a coupon party is a great way to swap with friends, get the scoop on great deals, and have fun in the process. It can be as elaborate or simple as you like. Here is some coupon advice to get you clipping and sipping with ease.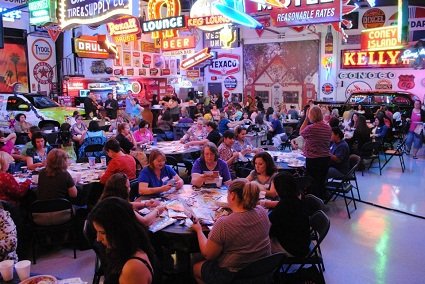 First off, you have to decide who to invite. There are a few tactics you can employ here. You want people you like to be around, for sure, but perhaps do not hang out with only people who are exactly like you; because they might all have the same shopping needs. Ask your friends to gather up their clipped coupons, circulars, and any other discounts they might think of. For an extra dash of fun, ask each participant to bring a game, a potluck item or a prize for a white elephant swap that can occur during your coupon party. If you are really crafty, send out invitations that look like grocery lists!
Take this time to also gather up your own stock of coupons and discount cards. Collect things you might not ordinarily think of, like offers on the backs of cereal boxes or rebate offers. These might come in handy when you least expect it.
Set Up Stations Logically
Set up stations logically by genre. You should have areas for clothing deals, décor, and retail set up, along with several areas for groceries and beauty products (as these are where the bulk of the coupons come in). Subdivide as you like- examples of areas can include pet food, snacks, meats, produce, cleaning supplies, and drinks.  Label each coupon area clearly, so guests know where to look for what.
Ask your guests to lay their coupons on the appropriate tables when they come in. Allow everyone to get situated with snacks and beverages before the actual couponing swap comes into play (to decrease the chaos). Once everyone has arrived, the group can decide on a designated number of coupons each participant can take.  The honor system should be in effect here. Left over coupons are anyone's call.
Shop Together
If all goes well, everyone should have some sweet discounts at the ready that they can attach to their shopping list. If one person has a particularly large vehicle, this might be the perfect time to take those coupons for a test drive. Going grocery shopping in a group, rather than alone, makes the task an adventure rather than a dull, lonely chore, and gives you a chance to get out of the house without kids.
In house couponing parties are not the only way to do it, though. Sharing discounts can take on many shapes and sizes. A virtual coupon swap allows friends to share discounts without wasting paper. Going in on Groupon and Living Social deals together allows friends to go on adventures or use services that would regularly be exorbitant to use.  Share gas points from grocery stores, return bottles and put the change in a common fund, or even split the cost of a discount store membership, such as BJ's or Costco.
Making discount hunting a social event allows you to save money without feeling lonely or guilty. You get to get together with good friends and save without scrimping or feeling miserly. When you throw a coupon party, everyone wins! (Just make sure you use coupons to buy the party supplies!)