How To Discretely Buy Lingerie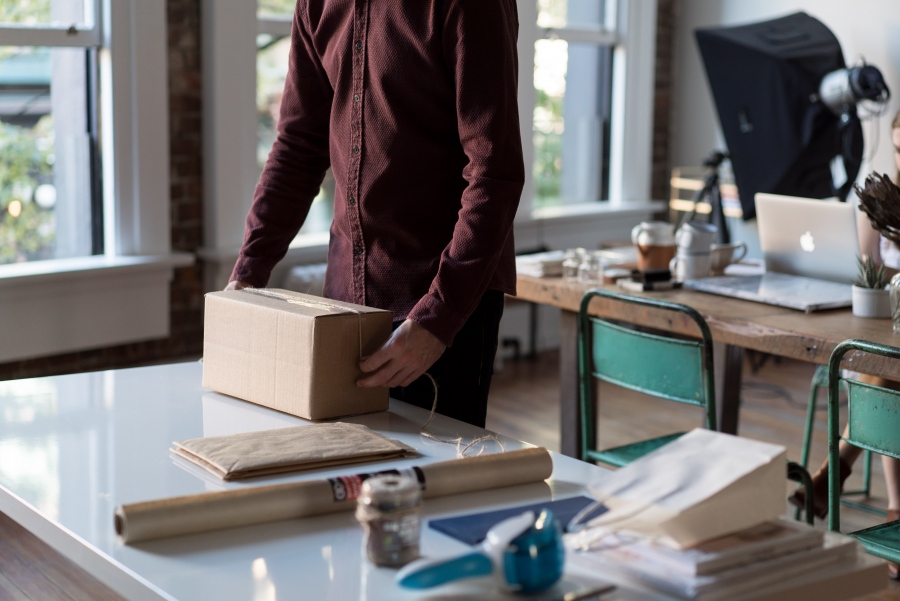 "Secrets, secrets are no fun, unless you share with everyone."
At some point, we've all been that kid singing along to that rhyme on the playground when Sally wasn't including us in her conversation with Jimmy. We all want to be in on the secret, even though everyone in the world has secrets of their own. Who knows? Maybe you're a closet fan of Dungeons and Dragons or you have an obsession with Justin Bieber. Well, we're here to tell you that if you want to keep something secret, you deserve to do so. It is absolutely okay to keep your private life… well, private. A place where this is especially relevant is in your bedroom.
Your sex life is an intimate thing. While some people love their trips out to the store for sexy lingerie, it's okay if you'd prefer a more discreet way to purchase your panties. Buying lingerie may have nothing to with sex, by the way. If you simply feel like dressing up for yourself, that's amazing. Regardless, you still might feel shy about purchasing a corset or slip.
Luckily, there are plenty of ways to discretely buy lingerie. Whether you're trying to hide your purchases from family or roommates or you just want to surprise your partner with a special something, we've got all the tips and tricks for discretely buying some sexy, fun underwear.
Treat Your Partner or Treat Yourself
Romance is an art. To keep your relationship fresh and fun, little surprises like lingerie are important. A good bra and sexy panties can help your chemistry in the bedroom and lead to a more fulfilling relationship.
On the other hand, finding a perfect bra or fun lace panties doesn't have to be all about your partner and sex. Pretty and creative lingerie increases the wearer's confidence. It helps you embrace your beauty and the goddess you are. These fashion pieces can be empowering, even if it is just your own little secret.
Online Shopping
If discretion is the goal, you may not feel comfortable going to a lingerie store let alone checking different sizes in a fitting room. Thank goodness for the invention of online shopping!
With the goal of keeping your personal information private, consider checking out an online lingerie store. You'll still be able to find sleepwear, swimwear, bras, and panties in multiple sizes and designs online. This way you can peruse the great deals without worrying who may be looking. Plus, many sites have warranties, so you can try out your new bra, and if you don't love it, simply wash it and return for a refund. It's online shopping without the risk. Whether you're trying to surprise a lover or just trying to give yourself a confidence boost, online stores offer a plethora of options for you to explore — on the DL.
Anonymous Shipping
Many lingerie shops understand the need for discretion, so they may have options for you directly. But if that isn't the case, you can check out other discreet shipping options.
Companies like ShipAnon provide completely secure and anonymous shipping. It's simple. ShipAnon partners with retailers and provides local locations for package pick-up which requires you to share little to no personal information. You simply find the location closest to you, pay a small fee or a monthly subscription and you get to pick up your online order anonymously without ever revealing your address. Plus, after your purchase is delivered, your personal information is wiped from the system. No one can track your packages, so you have complete discretion. Not only is this a great option for lingerie shipping, but it's perfect for any items you want to keep away from wandering eyes.
The need for discretion…
We understand that there are many different reasons to discreetly purchase lingerie. It could be a gift for your partner or maybe just a treat for yourself. Maybe you live in a strict household that doesn't approve, and you need to keep the contents of your package private. Whatever the reason, confidentiality is available for you to purchase lingerie safely and comfortably.