Rodents and Insects: How Pests Can Harm Your AC System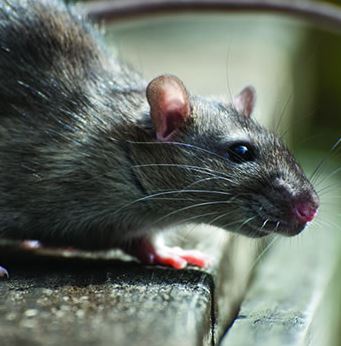 As winter turns into spring and then into summer rodent and insect pests become more of an issue. These troublesome "guests" tend to become dormant during the winter and come back with a vengeance during the warmer months. Since your home can be a source of food and shelter for these pesky visitors they try to find any way to get in- and that can often be through your air condition system. In this article, we will take a quick look at how rodents and insects can harm your AC system.
Clogs
The biggest impediment to the free flow of air throughout your house are small holes that draw air from the outside. This air is then filtered, and either heated or cooled before being deposited into your house. These airways are typically where pests enter your vents. Some insects, rodents and small mammals will build their nests in and around these vents. This allows them to come and go as they please.
These nests often grow very large if left unchecked. This can lead to problems drawing air into your home- both physically pulling the air into your home and the quality of that air. If this problem is left alone for too long your vents will be permanently damaged. Nests and colonies of insects are one of the single most damaging events for HVAC systems.
Motor Problems
Most HVAC systems have a central motor that draws air from the outside and vents out air through holes that are typically in the ceiling or side walls of a residence. When these vents become clogged by pests the motor that controls the system can become strained. If air access is low enough the motor can even break down. This is one of the costliest repairs for a HVAC system, you will absolutely need to speak with a company offering air conditioning repair services. Removing the old motor and replacing it is a time intensive project- so it is best to avoid the issue before it becomes more serious.
While the world is tough on HVAC systems you can avoid all of these troubles by properly inspecting your duct work 2 times a year- more if you are in a particularly rodent/insect infested part of the country. Using professionals to do the inspection is also a must. They are able to pick up on signs that would be meaningless to most people. Using a qualified professional will ensure higher quality work.