Points To Be Considered While Hiring A Logistic Service Provider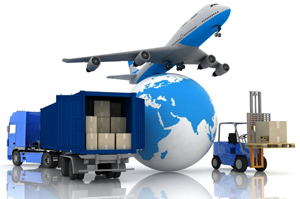 As it is seen, the Logistics and transportation business has been on the rise constantly at a rapid momentum. In the backdrop of globalization, the extent of this industry has amplified multifold in dissimilar spheres. The business communities, who mainly benefited are Exporters / Importers due to moving import-export goods. It has become easy for them to move merchandise from one place to another and at economical prices too.
The demands of global business community have encouraged logistics companies or freight forwarding agents/companies to improve the quality as well as quantity of their services. Also, this has helped them to improve the return on their investment, cut down costs of operation, and cost of promotional operations. These have resulted in cost savings, enhancing the revenues and doing away with ineffectiveness.
As against in the past, the present logistics and transportation companies have successfully integrated information, management of inventory and transportation. Most of these companies have acquired skills in warehousing, material management and packaging. They provide the best stocking amenities based on the goods to be transported. This may change depending on the order and where the goods are to be transported.
The climatic conditions prevailing in the sending and receiving countries are kept in mind and the norms and stipulations regarding to packaging are adhered.  In case of storing and delivering perishable goods, special procedures of handling them are followed.  On the other hand, in case of goods such as cloth, furniture, and others, they adopt suitable packaging and storing measures. Depending on the type of service, the prices charged also vary.
You will find the small checklist given below helpful you in choosing the most appropriate transporter.
In case, you are in need of a transporter, who can offer able services in transporting the goods in the global market, then you can opt for International freight operators. Verify their testimonials and ensure they are collaborated with the domestic freight companies. If not what are the alternatives, they have. Check their size of the fleet and its versatility.
Confirm the means of transport they would be deploying for transporting the goods. They will be conversant with the laws and culture of the country where the goods are to be transferred, if they are making use of international freight shipping services.
Verify with their customers regarding the quality of services they provide. Are they punctual? And whether the goods are delivered in good condition
Check their international tariff and its composition. Some companies offer insurance services and obtain clearance from customs too for additional nominal cost.
Their services also include online order tracking system, 24 hours customer care services, custom clearance, pick up & final delivery of the shipment. They may charge you a little extra for these services. Further, there are many companies that offer integrated logistics services. These include well-versed 3 PL & 4 PL companies.
In addition to the above, you can ask appropriate questions relevant to you needs and clarify before availing their services. You can interact with Fort Lauderdale Florida logistics for necessary info and services.