Various Features Of ENT Chairs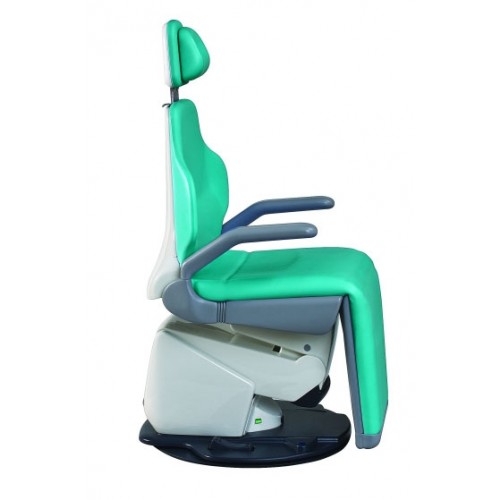 ENT chairs have a lot of facilities, both to the doctors and patients. Such chairs come in a variety of types having innumerable interesting features. Before buying the ones that suit your requirement, you need to have a detailed knowledge about the various types and features of ENT chairs that are available.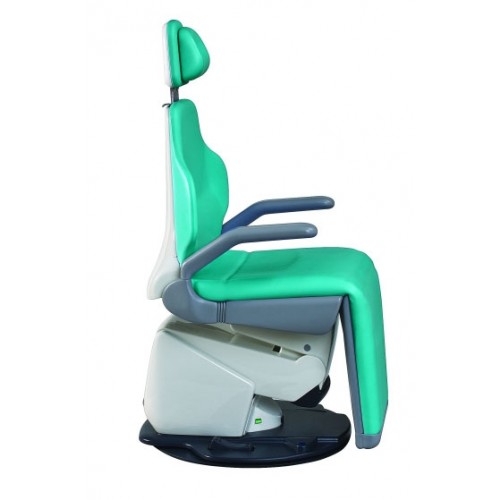 Discussed below are the facilities that these chairs offer:
The chairs are extremely user-friendly. You can pre-select the most used position of such chairs with the help of programmable memory positioning. If you want to get back to the default position, then you can do that by the auto return button.
These chairs have foot switch on both sides. You can enjoy dual controls for top and base functions.
The chairs can be lowered, reclined or raised in order to suit your requirement with the help of the corded foot switch or the hand operated console. The counter balanced mechanism helps to recline the chairs in a seamless manner.
You can also operate the ENT chairs from a standing and sitting position with the help of dual side controls.
These chairs have everything to give unparallel comfort to your patients.  The chairs are not only padded but even the top armrests can be articulated and the chair can be moved back.
Safety switches have been provided in these chairs so that any unwanted operation can be locked.
The hydraulic base of every ENT chair is tested. Moreover, the power hydraulic lift can raise a patient without any bump.
One of the most interesting features of ENT chairs is that these eliminate wasted movements.
These chairs can be credited for decreasing the stress of patients and this greatly brings down the procedure time. All these come from optimum comfort materials used in the construction.
Such chairs of high quality have unparallel durability and excellent customer support that is offered even after you purchase such a chair.
As per your requirements, you could like to have and ENT chair that is a full power tilt examination chair. Such a chair would be laden with dual controls for top and base tilt functions. Either a membrane switch on both sides of a chair or a footswitch would let you successfully perform these functions.
The memory tilt features of ENT chairs are programmable and safety switch is also provided with these.
The chairs are endowed with single lock adjustable concave headrest.
The efficiency of these chairs is augmented by virtue of memory programming.
The features of these chairs are such that you can maintain contact with your patients during all the functions of the chair.
You always have the liberty to choose between high and the low base models.
These chairs have armrest that can be locked in the set place. When you use the release mechanism, your patients could sit or leave from any side of the chair, as they wish.
Some ENT chairs can tilt over axis. With this feature, the positioning of your patients can be effortless. And this paves the way for economic use in areas with acute space constraint.
Having good quality ENT chairs means going an extra step towards giving ultimate comfort and convenience to your patients. Such chairs can add considerable value to your chamber and the ones made to operate nicely within small spaces are the perfect way to impress your patients. The interesting features of ENT chairs make it difficult for you choose which one to buy and which one to leave out!
Hope you like the about information about ENT Chairs! Let's go to the details to get some additional details.