5 Romantic Attractions In Paris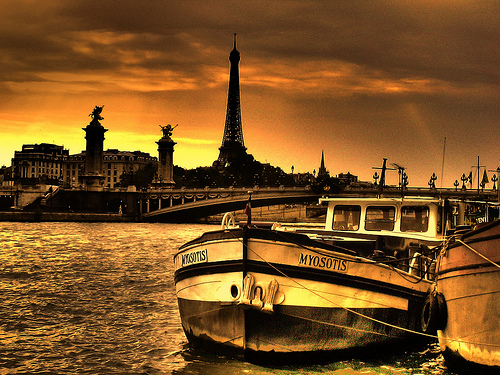 When you holiday for a romantic break in Paris, these are the five must visit attractions:-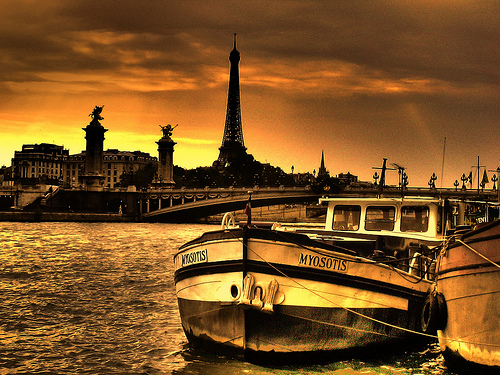 1, Centre Pompidou
Come and see the most amazing modern art collection on display including works from Picasso and Matisse. All the art is housed in a ground breaking modern exciting building.
Address: Piazza Georges Pompidou, 75004
2, Eiffel Tower
This is the monument that is known throughout the world as the symbol of Paris and France.
Originally built as a temporary display for the 1889 Exposition Universelle; it was the tallest building in the world when it opened. You can travel up to the viewing gallery which gives an impressive view of the structure and city. Maybe not one for anyone scared of heights. Now with its own Champaign bar, maybe an evening visit is to be recommended.
Address: Champ de Mars, 75007 Paris
3, Ile de la Cité
Visit the place where Paris was born in 250BC. This island in the centre of Paris, houses the famous Notre-Dame Cathedral and view the   hidden law courts that are relics of the medieval palace. You can view the beautiful stained glass windows from the 13th century. Afterwards at either tip you can catch a boat and get a tour of the city from the water.
Address: Place Valhubert or rue Geoffroy St-Hilaire, 75005 Paris
4, Montmartre
Visit the highest hill in Paris to experience Paris as a village; it has a charm that makes this hill feel like part of Provance. Explore the cobbles lanes and alleys to find clothing boutiques, art galleries, bars and restaurants.
5, Musée
du

Louvre

See the Royal Palace with an amazing art collection. The sheer scale of the exhibits will amaze you from the classical sculptures, Egyptian relics through to the Mesopotamian antiquities. Painting art displayed by the Italian Renaissance Masters including Rembrandt and Rubens.

Address: Rue de Rivoli, 75001 Paris

For a romantic break you will also need to find the perfect accommodation. If you go to tripadvisor.com you will find that you can search for different grades of accommodation and read the reviews of real travellers for prospective hotels. They also can show you the best rates for any that you like.

Do not forget to think about how to travel from the UK. On a romantic break shorter journeys are usually best. The Eurostar gets from central London to Paris in under 3 hours. Alternatively many UK airports have direct flights into Paris Charles de Gaulle airport. If you do choose to take the plane, please book the correct amount of luggage in advance. Otherwise many of the budget airlines charge substantial penalties for excess baggage. Alternatively why not send the luggage ahead using an online international courier service. You can find low priced resellers of major branded couriers who charge less that your airport taxi to send a parcel to France, door to door and fully tracked.

Whatever you decide to do, plan well and Paris can be the most romantic short break destination in the world.