Pinterest And Instagram, Are You Wasting Your Time?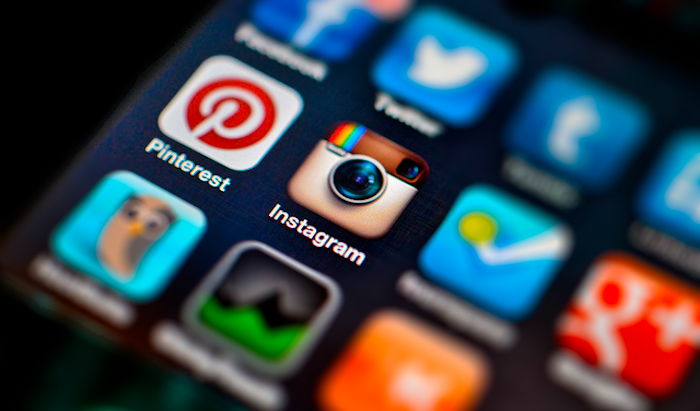 Everybody's talking about using Pinterest and Instagram to market your business, but you have no idea what these platforms or are if they're worth it for you. Oh, and the most pressing question: how do you use them?! Before you stress yourself out with a crash course in all things social media, decide what will actually help you with your business goals. Both platforms are great for visual storytelling, which is music to the ears of entrepreneurs who have photo-based or at least image-heavy companies.
Community:
Who Are They and Where Are They? As a business owner, you've hopefully decided on a target audience, so you already have the "who" answered. Where they are is a totally different question, though, since social media keeps changing. Do you need to alter your strategy to reach a new demographic? Is any segment of your audience even on Pinterest or Instagram?
Pinterest is ideal for retail companies, primarily in the fashion industry. A lot of Pinterest users are there to window shop and eventually buy. Conversion rates are high and people fiddling around on Pinterest aren't afraid to leave the site when a link takes them elsewhere (the opposite is true on Facebook, where links perform poorly). Bloggers tend to have a lot of success on Pinterest too, because users want to read a full article after being teased with an image. For photographers, it's important to have an attribution directly on the photo, because as it gets re-Pinned over and over, users can change the description and where it links to. Instagram's a bit different. There aren't any true outbound links because the platform is primarily a mobile app, and it just has a limited website that you can access online. Instagram's full of photographers, both professional and aspiring ones, and quality photos can end up getting a lot of attention. There's a low conversion rate, but it's an excellent social media platform for businesses who want to add a bit of personality to their marketing. People using Instagram are going to stay put, so if your marketing goal is to drive more traffic to your website, this may not be worth your while.
Communication:
How Are People Talking to Each Other? Both Pinterest and Instagram have very casual, not-so-professional dialogue. That doesn't mean that professionals and businesses can't benefit from either social media outlet, though. Both platforms are great at making even the most stuffy businesses seem more relatable.
Hashtags and tagging users can be used on both Pinterest and Instagram, too, but they're used in different ways. On Pinterest, straightforward hashtags are best (#weddingplanning, #Hawaii, #DIYprojects), and a lot of people don't even know that you can tag other users by putting an @ before their username. Instagram is all about hashtags: Instagram-only hashtags (#InstaCollage, #DogsOfInstagram); straightforward ones, like on Pinterest; custom phrases (#LisaAndChrisWedding); and funny, creative ones (#IShouldGrowUpSomeDay). Tagging people is also popular, which helps to increase account interaction.
If you're not currently talking to your audience in these personable, stylistic ways, the real debate is, "Do we alter our marketing message for these one or two new social media accounts? Or are we wasting our time because our audience isn't here to begin with?" For some businesses, Pinterest is an excellent way to target women (80% of users are female, according to NYMag.com) and Instagram has a huge teen and 20-something following. Also, for businesses that want to reach out to public figures and celebrities, even minor ones, Instagram makes it possible – so long as you can get their attention by way of a brilliant comment or clever compliment.
Jason Bayless is a professional blogger that gives small business and entrepreneurs SEO advice. He writes for BestSEOCompanies.com, a nationally recognized comparison website of the best SEO companies in the United States.