How To Find A Good Cosmetic Dentist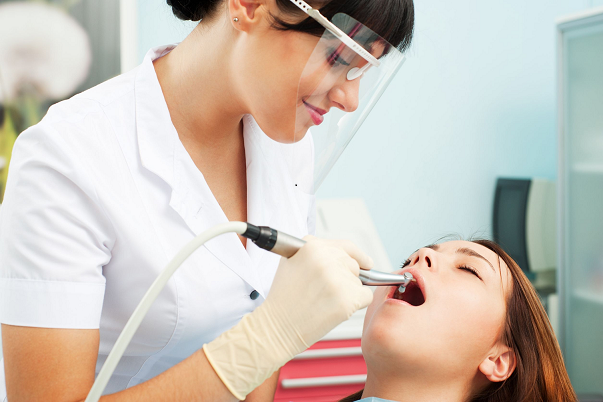 Cosmetic dentistry has become very popular during the last decade. Everyone today wants a celebrity smile and are willing to pay good money for it if they can't get it naturally. Some people are unlucky with their genes and end up with discolored and crooked teeth while they're still young. Having bad teeth can impact someone's career, social life and lead to psychological problems. If you want to have cosmetic dental work done, but don't know how to find a good cosmetic dentist, we have a few tips for you that can help you in your search.
Look For Experience
When you're putting good money on the table to have your smile corrected you probably don't want to go for a cosmetic dentist who's just starting out. Cosmetic dentistry requires skills that can only be learned and fine-tuned with experience. While some dentists may have more natural talent for the type of work cosmetic dentistry involves, a good amount of experience will help ensure the quality of the service provided. When looking for a cosmetic dentist ask them about the experience they have with the specific procedure you want to have performed. Also ask about educational background and credentials.
Ask For Proof
Ask the cosmetic dentist you are considering if they can show you before and after pictures of former patients. Most cosmetic dentists will keep such photos on file. Also try to find other people that have been treated by the dentist to get some feedback on the dentist's performance.
Get Recommendations
If you have any friends or family who have had cosmetic procedures performed, ask them for recommendations.
Use the Internet
Most cosmetic dental practices have websites with information regarding their services with before and after photos and testimonials of former patients. Have a look at all of the websites of the practices in your area and compare. Also use Google or user review websites such as Yelp to search for actual experiences of former patients.
Do Your Research
Do some research on what the current best practices are regarding the procedure you want to have performed (if you know this already). You want to get a dentist who's using the latest technology in order to achieve the best results. If you can't find information about the technologies a dentist is using on their website, call them up to ask for the info.
Make Sure You Feel Comfortable
Most dentists will offer a first free consultation to assess your situation. This gives you the opportunity to assess whether you feel comfortable with the dentist or not. Having a good connection with your cosmetic dentist will often lead to better results.
Ask For Prices
Once you have selected what seem like the best practices you should enquire about pricing. While most dentists will have to do a thorough examination to give you an exact price quote, they should be able to at least give an estimate about how much the procedure will set you back. If you've found several cosmetic dental practices you feel equally comfortable with, you can base your final decision on price.
Zane Schwarzlose is a writer at A Beautiful Smile at Lake Pointe, a Sugar Land dental office. Zane is glad he doesn't have to seek out a cosmetic dentist.