Off-the-Grid Power: How To Have An Independent Power Supply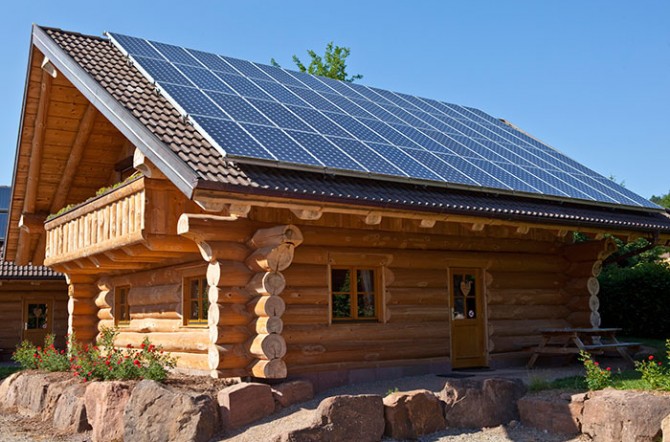 Being independent of the electric company is a dream for many homeowners, and it's a reality that you can make happen for yourself. Going off the grid can help you save money, and it provides you with additional security should something happen to the local electric company. There are many reasons to go off the grid, including environmental issues, independence, political issues, and overall cost.
Getting a Load Analysis
The first thing you need to do is get a load analysis for your home. This makes it possible to design a system that will power your home in the most economical way possible. More power is not the solution for most off-the-grid homes since you want to be able to make your switch as economical and sustainable as possible.
Start with a review of your daily and monthly kilowatt-hours. It's not a bad idea to find out your highest per hour usage each year. For those who are still living on the grid, a review of your utility bill should be sufficient for this.
Non-Electric Methods
The goal of an off-the-grid system is to provide a way to give you space heating, water heating and to power other utilities in your home. You may choose a combination of systems, including solar, wood heating, propane, the wind or even water.
Most systems will use solar power since sunshine is the most abundant resource available. Water is pretty straightforward and works well, but that will largely depend on where you live. Wind resource management is very complicated and tends to be costly as well.
Heating and Cooling Systems
Most off-the-grid systems have the option to go on the grid when needed. This is smart to ensure that you have more than one way to power your home. Additionally, you'll need a competent repair company on call for any emergency heating or cooling situations. Lowry Services: Electric, Plumbing, Heating & Cooling recommends getting your heating and cooling system checked annually. This is especially important if you're planning on going off the grid.
Combining the Best of Both Worlds
Most people opt to go for a hybrid system that includes a combination of renewable and electric energy. This setup is ideal because you'll likely get a credit from your utility company when there is an abundance of energy supplied by your system. That credit can be used to power your home during low periods.
Consulting with a professional to install your system is the best option for most people. You'll be able to review your current situation and find the best option to fit your needs.