Local SEO: Things to consider when dealing a business with multiple locations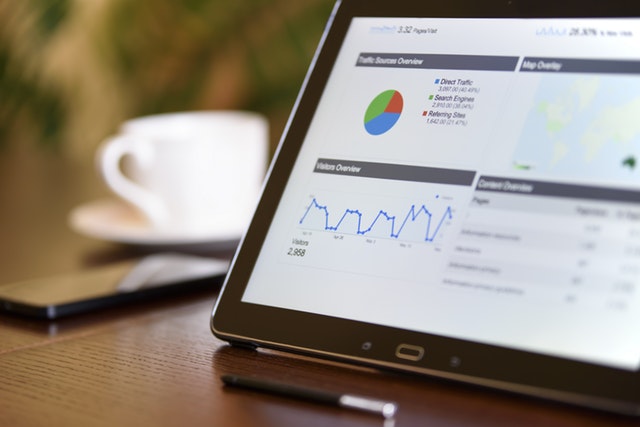 Local search engine optimization (SEO) is a potent tool for businesses to target prospective customers, within their vicinity, who are ready to convert.
According to statistics, 88% of the consumers who search for local business on a mobile device either call or visit the store within 24 hours.
Thus, it is essential to have a good local SEO in place. Creating an SEO strategy for a local business is a challenging task that yields significant results if done right. However, it gets trickier, if the company has multiple locations and each requires optimizing and better visibility.
Luckily, it is not impossible to have local SEO for businesses with multiple locations. It simply entails extra planning and a highly organized strategy that addresses the business's objectives and geographical priorities.
Here are the things you need to consider when dealing with a business with multiple locations:
Create pages for each location
When you are planning to promote a business with multiple chains locally, you should avoid two practices:
Including all the information of separate locations on one master landing page
Creating separate websites for each location
Both of these routes are big mistakes for SEO. If you have a single page for all the chains, you may lose your visibility on the local search engine.
On the other hand, developing and maintaining a unique website for each branch will be tedious and expensive. As it is, it is a difficult feat to secure the topmost position on the search engine result pages (SERPs) for a single website. It will be a momentous and impractical task to achieve the same goal for multiple sites.
The best way to go about it is to have a main business website and create separate, optimized pages for every location on that site. You can set up the location pages as subdomains, for example, http://city.mainwebsite.com or as subdirectories for example http://mainwebsite.com/city. You can opt for either of these as Google says that there is not much difference between them.
Once you have created the different pages, make sure to provide information specific to that location, including:
The location's name, address, and phone number
Working hours
Unique content such as exclusive services, testimonials, staff information, news, and so on
A distinctive, descriptive paragraph on each page with location-based keywords (avoid posting duplicate content on all the pages as Google discourages it)
Professional images that will help the users understand the business and its location properly
Links to third party sites that mention that location, such as Google+ and Yelp
The next step is to optimize the on-page SEO of each location's page. You need to add meta description and title tag for each page, and each of them should contain geographically-specific keywords for that particular location. Also, apply a local business schema markup to every page. This allows your business hours and other relevant information to appear in the search results.
Finally, ensure that all the pages are discoverable by Google. If the pages are only available through a search or branch finder on your site, Google crawlers may not be able to find them. Therefore, submit an XML sitemap to Google to ascertain that your optimization efforts are not wasted.
Manage your listings
Begin by signing up for Google My Business (GMB) listings for individual locations. You will need to optimize each location page by providing the business's name, address, phone number, website, and working hours. Also, be accurate and thorough when filling out the information, as it will help your listings to appear on search results properly. For example:
Ensure that the business's name is consistent for all locations. Make sure that the name is not annotated according to a city
Ascertain that all locations have at least one category that represents the core idea behind the business (unless different business locations serve different purposes)
Add contact details that are specific to a location, instead of adding the head office's phone number
You can also create or fix your listings on other popular third-party sites such as Yelp, Bing Places, Yahoo Local, Yellow Pages, and Facebook.
Make sure that all your listings are consistent, and all mentions of your local business have the correct name, address, and phone number. Inaccurate or misleading information can lower your Google rankings, even if other people might have inadvertently supplied it online. You will have to discover the wrong information and contact the site to make appropriate amendments.
Website optimization
If you are aware of the basics of SEO, you know the importance of credible backlinks pointing to the business site for better rankings. However, with location-specific landing pages, you have to improve the PageRank of each of page.
One of the best ways to acquire links is to create valuable content. Start a blog that features compelling content pertinent to the target market. Also, make sure that you optimize the articles with keywords most likely to be used by local customers when looking for specific products or services. The local business can also use their blogs to ensure that the pages are updated routinely, as Google prefers fresh content.
It can be difficult for any business to manage multiple blogs on different pages and come up with innovative ideas for articles. Therefore, outsource the writing job of each page to qualified professionals based locally.
You can also generate links by establishing better relationships with other business owners in the town. Ask them to provide you with links to your local page, and in return, you can add links to their sites on your web page.
Another popular tactic for sourcing credible links is to sponsor local events. This will help your local web page acquires links from the event websites and local news sites.
Manage reviews
Online reviews can make or break a local business's reputation. They are a crucial variable for the success of a company, especially one with multiple branches in numerous locations.
Focus on garnering location-specific feedbacks and testimonials as they have a direct impact on your local SEO. Google displays the reviews along with your business listings in search results. Users are more likely to click-through a web page with reviews, as it establishes trust in the brand. Moreover, 85% of the customers consider online reviews as trustworthy as recommendations from a family member or friend.
In addition to the quantity, the quality of reviews as well as how quickly you accumulate them also matter. In general, the more reviews you receive, the easier it becomes for Google to determine the relevance and credibility of your page.
Moreover, while it is productive for the business to have positive reviews, you cannot ignore the negative comments. Timely response to the damaging reviews and effective reputation management strategy can help the brand bolster its image by displaying impeccable customer service skills.
Therefore, always prompt the consumers to leave a review. You can add call-to-action on your location pages to encourage the influx of reviews. You can also include CTAs to influence the clients to leave reviews on Yelp, Google, and other business directories.
Ideally, ask the customers for reviews in person once they have bought a product or availed a service from a local branch. You can also send them a follow-up email inquiring about their experience with your local branch. Make sure to add a location-specific link to Yelp or Google Reviews in the email. Finally, make it as convenient as possible for the consumers to leave a review, with precise directions that are easy to follow.
Wrapping up
Implementing local SEO for multiple location of a single business can be a momentous task.  You need to ensure maximum search visibility for each location-based page and keep track of minute details to make sure that you maintain your rankings.
Thrive Internet Marketing is proficient in handling local SEO for multiple locations, with an intuitive strategy and efficient plan of action, it can help your business surpass your competition. Subsequently, you are bound to increase your outreach and acquire more customers at every branch of your business.