Things To Consider Before Selling A Business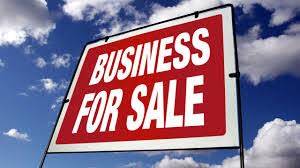 Selling your business is not very easy as people think it is. There are some important things you need to be aware of. Selling a business is just like selling a house but in business case it is a bit more advance. Having an idea of these points will help you to increase the chances of your success.
Here we have mentioned some of the important points to consider before selling a business-
Run your business for a good period of time before thinking of the idea to sell it. Make sure to have a ITR (Income Tax Return) of four to six year showing a good profit of your business so that you can get a good price of business.
It also shows that your business is well established and is not a new concept being introduced in the market. It is because buyers seek more interest in acquiring a business which is well established rather than a startup.
Have a business exit strategy to make you able in finding a business offer to get a good and a reasonable price.
Have a good supportive team on your behalf so that you can assign the right work to the right and increase your chances of business deal.
Look at the market condition of your business to know about the return you will get if you sell it. It is important in many other factors like- Analysis of your market will tell you about the profit your company is having and the second thing is that buyers do not get attracted to the revenue you company is generating but the profit you are having and the future profit which they can have if they think of acquiring a business of yours.
People mainly think of selling their business when the company is not able is generate a good amount of revenue or profit and is on the way of declination. But it is not a right strategy, you should sell your business when it is on the peak of success so that you can make a good amount of money.
Also take care of your potential customers on which your business is running. If the business is very much dependent on you or your potential customers, would it be able to survive without the previous owner or the customer. It creates a very big difference and we often do not take it seriously.
Try to resolve your all issues going on in the company as soon as you can to avoid any interference in the dealing process. These issues may be related to- ownership of the company, distribution of the shares, accounts etc.
It is very important to keep yourself upgraded with the latest trends in the market and various new technologies being introduced and try to implement them in your business as much as you can but if you are not able to cope up with the changing trends, you should sell your business as quick as you can.