Is Van Leasing More Attractive Than Buying?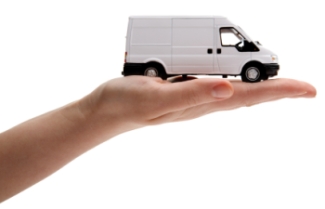 Businesses are constantly looking for cost improvements, but unnecessary spends still weigh down many SMEs that have made it through the recession. Finding out your business is paying through the nose for an aging fleet and maintenance contracts is a wake-up call for many, but convincing the head of your procurement department to ditch the idea of purchasing vehicles has never been easier.
The first thing to consider is the low cost of acquisition. A standard white van will cost much less over two to four years than a hire purchase agreement and you don't need to fork out for any large deposit. Secondly, you don't need to worry about the depreciating value of your vans because you don't need to recoup any costs at the end of your agreement.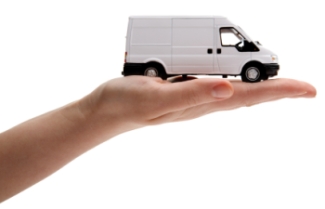 Always on the Road
One of the most attractive aspects of a van lease agreement instead of an outright purchase is the fact that your lease company is duty bound to provide you with a vehicle for the duration of your contract. As long as your drivers check the oil and water and make sure the tyres are not responsible for your van slipping off the road then the cost for any major repair work restssolely on the shoulders of the van leasing company. In some lease agreements, the cost of servicing and general maintenance is part of the agreement, but you still pay one flat rate each month, which is usually lower than the cost of a hire purchase payment.
Appearance Says A Lot
A business that presents itself well wins more business than one that appears to 'just get by'. An aging fleet does nothing for your PR, but a set of matching vans and some custom graphics will go a long way to impressing existing and potential customers. A business that cares about its appearance is bound to care about customer opinion and is more likely to provide a good service as a result. Being able to upgrade to newer models frequently and avoiding rust is a must for any business that wants to maintain a good image. At the most, your lease agreement will run for five years, so you can guarantee a reasonably presentable vehicle for that amount of time.
Stay Liquid and Maximise Cash Flow
Equity in a vehicle is dead money. Why pay a large deposit when the money will perform much better for you in other areas of your business? Cash flow is the lifeblood of any business and having more cash available increases your decision making ability. The idea of buying machinery and keeping it with no expense spared may have been the way to operate in bygone years, but remaining lean is definitely appreciated by accountants who want to keep their clients in business.
Your Business' Identity
Decorating a vehicle with your business' logos and contact details is easy with stick on and peel off graphics, so there's no penalty to pay for a re-spray at the end of your van's lease and you don't need to worry about expensive spray jobs on each vehicle that acts as a moving advertisement. Maintaining your business' identity is important and not advertising on your vehicles is a wasted opportunity.
Stuart Matthews is a lease negotiator who works in his family's van leasing business in the UK. He has been working in the motor trade for more than fifteen years.