Increase Your Home Value With Cheap Kitchen And Bathroom Upgrades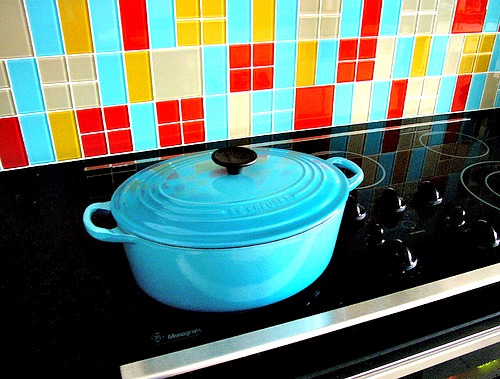 Whether you're staging your home for potential buyers or you're just looking to increase the value in your home, you'll find many kitchen and bathroom improvements you can do on a budget that will update the look of your house and increase its worth. Even if you factor in the cost of a professional to help you complete these fixes, you'll still see a great return on your investment.
Kitchen upgrades
The kitchen is one of the most important rooms in a house if you are selling or if you just want to make your home like new. That's probably because you use it every day. It's the place where you connect with your family, socialize with friends and often do bills and other household chores. The kitchen's fixtures and decor are always on display. Thus, when considering making home improvements on a budget, be sure to set aside money for this room.
If your cabinets have outlasted more than three presidents, but are still structurally sound, think about resurfacing them or replacing the doors. Changing the hardware can also give cabinets and drawers a new look for a very low cost. Hardware can set the tone for the rest of your house and change the feel from outdated to more modern.
For a rustic look, scratch metal or black hardware with steel wool. If you like the existing cabinet knobs, you can give them new life with spray paint for under $5. You can match the nobs to new appliances or paint them a color. It helps to lightly sand the knobs and use a clean metal primer before you paint them.
While you plan your kitchen overhaul, shop sale isles, thrift stores and re-store shops. Other kitchen improvements you can do for a few hundred dollars are:
Fresh paint – gives a new look to any room
Paint the cabinets – or the just the lower cabinets for a contrasting look
New countertops – consider stone, quartz, laminate, wood, stainless steel or copper
Backsplash – stone, travertine, copper and glass make impressive backsplashes
Lighting – think hand-blown glass, vintage light fixtures or even a chandelier
Floor – vinyl and laminate floors are cost-effective and durable
Bathroom upgrades
The bathroom is the other room in which returns on investment are almost always guaranteed. Many of the bathroom improvements you can do are similar to the kitchen upgrades. If your toilet, sink and bathtub are broken, pitted or an outdated color, consider replacing them. With demolition, you may pay $1,000 or more. One way to cut this cost is to hire a professional to refinish the tub or put in a bathtub liner, both of which are typically less than half the cost of replacing the tub.
As with the kitchen, new paint, countertops and floors can dramatically transform a bathroom. The cost of these projects should be low because the room is much smaller than the kitchen. Home design experts suggest upgrading both the kitchen and the bathroom at the same time and using the same materials in both rooms. For example, you can use the same stone countertop in the bathroom as you use in the kitchen. It will look remarkably different in the bathroom setting.
Some bathroom upgrade ideas to consider:
Repurpose antique or vintage furniture for the sink or storage
Spray paint a faucet instead of replacing it
Make a backsplash from stones, shells, metal washers or even pennies
Upgrade light fixtures and add accents lights – consider mixing styles and finishes
Of all of the home improvements that add value, painting offers the ability to completely change the atmosphere of a room. However, if you want to sell your home, select colors from popular schemes. A painting professional, home stager or a real estate agent can tell you which interior colors help sell a home as well as colors to avoid.
You don't have to deplete your savings to update the look and feel of your home, and increase its value. Plus, you may like the new rooms so well you decide not to sell.
Featured images:
License: Creative Commons
image source
Larque Goodson is a real estate writer at Reply! with over 15 years of experience in journalism and marketing. For more tips about determining your home value, see her article on finding home value and property comparisons.