Having your own pet is fun. I must say that pets can release one's stress. But I will have to add that having a pet is not for everyone. You need to be responsible or else, the animal's health will be in jeopardy.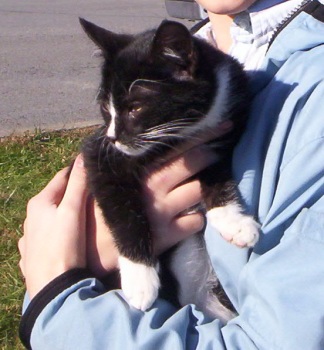 As the stewards of these friends, there are costs which you have to incur. Sometimes, it can be very hefty most especially if you don't know the tips below. Yes, I have here some practical tips for pet owners. I don't want them to file bankruptcy just because they don't know how to efficiently manage their budget for pets.
Give your pet a regular check – up :  You think that a regular check – up isn't necessary. You might think that there's nothing wrong with your pet just because its behavior seems normal. But the saying 'prevention is better than cure' is not just for us humans.
It's also suitable for our pets. Unless you're a vet, you'll never know your pet's condition. What's a $15 dollar check – up compared to $100 or more worth of infection? See the logic?
Learn how to groom your pet on your own :   I'm not saying that you totally eliminate professional groomer's services. Your pet deserves to be pampered by the experts once in a while. But in order to save costs, you must know how to do basic grooming. There are schools where you can get trainings for pet grooming. Go to some of their classes and you're good to go.  
Don't give them luxurious food :   Do you think your pets need that overpriced food? Well, that's not true. Their food doesn't have to be pricey. But of course, don't get the cheapest ones because that might not do good on their health. Go with the well – known brands and purchase those in discount markets.
If you can, buy bulk. Just like any other items, you can get huge discounts when you buy in bulks. But if you are going to switch or change your pet's food, I would suggest that you buy smaller portions so that you can try and see if they will like it.
Make improvised pet toys :   I have seen a lot of pet stores selling expensive toys. Those are not necessary. Do you know that you can improvise pet toys? Your son's old ball would do just fine. The cheap boomerang should do the trick. Your old tennis ball isn't bad too. The most important thing is that your pets enjoy their toy. They wouldn't mind if it's expensive or something you just made.
You don't have to spend so much to show your pets that you care about them. You need to be resourceful and you need to exert a bit of effort in order to save money while still making your pet feel that they are special.
Samantha Green is a pet owner and she found ways on how to save on pet ownership costs. She is also a senior writer and publicist for www.monkey.co.uk, a leading car insurance quote site. Now, you can say that she is a smart spender.