How to Reduce Travel Costs Easily?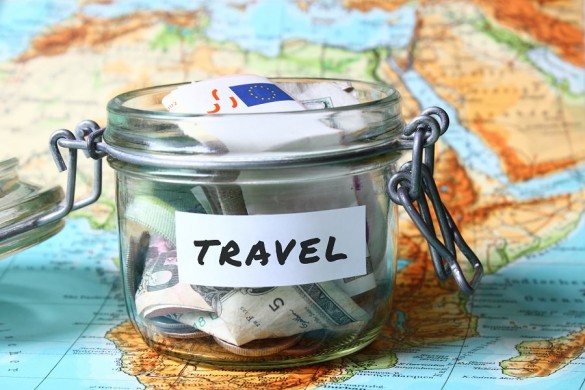 It's important for us to be able to save money during our trip. Our budget can be spent on food, accommodation and flights. It is important for any traveler to know how to save cost when they are traveling. In this case, it would be a good idea if we are able to act spontaneously to do things that can help us to reduce costs further. It isn't necessary to go to the cheapest hotel in the destination area, but we should still act rationally. If we spend little time in hotel, only for sleeping and bathing; we may choose hostel instead. They can be less convenient that hotels, but still provide comfortable bedding and bathroom. Traveling is about going outside, meet the locals and explore tourist destinations. Apartment is an affordable option if we plan to stay longer in a country, due to the richness of local culture. We may also use Couchsurfing service for free accommodation, but it's important to not do it alone, especially for traveling women. It is essential to read reviews about a Couschsurfing-registered accommodation, to make sure that we get comfortable and safe stay.
When traveling to distant countries, it is not convenient to use ships and cars. We will need to fly to these countries and it's important to choose the cheapest day. Based on statistics, flying on Tuesday, Wednesday and Thursday is usually the cheapest. It is also important to do this in non-peak months, when most people are still working. Luggage is also a major source of cost and we may need to deal with huge amount of luggage. If we carry more than two bags per person, things can start to become troublesome. It is advisable to bring only one bag for each person. Things that we need to use often, such as keys, smartphones and passports, can be brought within our clothing. It's not advisable to use camera and tablets while traveling. Unless we are avid photographers, we could find that most smartphones could deliver decent photo and video quality for social media purposes. Smartphones are highly versatile and we should know how to use them. We may download navigation, email, instant messaging, photo enhancement and other important apps to replace the use of camera, tablet and laptop.
Food is also a major source of expense and it can be hard to resist, when we walk through an eating place with delicious foods. In many cases, local cuisine is available at affordable price. Our goal is to save as much money as possible, while we are staying at hostel and using cheap public transportation. We could check various websites to find out about popular and affordable eating places in destination areas. These restaurants may also offer discounts and coupons. When choosing street food, we should choose the one that is served hot. Locals may be resistant to local germs, while foreigners often don't have the same resistance. If we are in a hurry, we may go to local fast food chain, but we shouldn't do it too often, because it's better to try local cuisine.