How To Plan An Awesome Holiday Work Party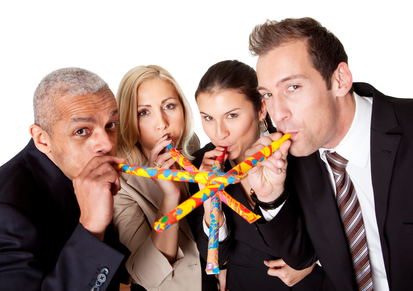 The holiday season is quickly approaching and it is time to think ahead about planning a holiday work party.  A gathering of your co-workers is a great way to bond, network, and build camaraderie.  Your workplace is a diverse collection of individuals and cultures so there are aspects you should consider to ensure that your party is a hit on the holiday party scene: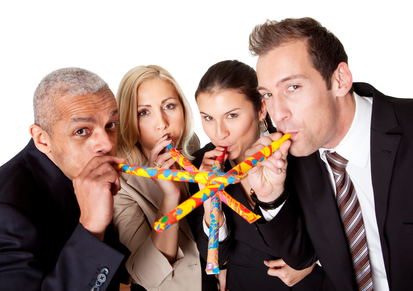 The Guest List
The first step to planning a successful work event is to decide who will be invited and whether you are organizing the event on behalf of your employer or personally. If the party is being paid for by the employer, form a committee with other co-workers and determine your budget, number of guests and whether spouses and families are included. If you are hosting the party personally, decide whether your entire department will be on the A-list or just a select group of co-workers. If you aren't inviting everyone, be discreet with your invitations and keep office talk to a minimum so you don't offend any non-invited guests.
Diversity
For some co-workers, the holiday season is based on their religious beliefs whereas for others, it is a national holiday to celebrate the festive season and doesn't hold any religious significance. Keep this in mind when you are planning your party theme, food and other details. It is best to keep the occasion non-denominational meaning that any religious connotations are omitted thus the chance of offending anyone is minimal.
Theme
Although the overall theme of the party will be the holiday season, you can expand on the theme by focusing on one aspect such as a black tie affair, winter wonderland complete with real ice sculptures or an outdoor wintery theme with hot chocolate and marshmallow roast.  Remember to consider the individuals who are attending the party and try and match the theme to the group mentality.  If the group is more formal than a wine & cheese party is a good choice whereas if the guests are fun and creative; they will be more likely to participate in something unconventional.  Remember, your goal is to throw a holiday work party that your co-workers willingly attend and will truly enjoy.
Food & Beverages
Once you have decided on the party theme, consider your budget and suitable food options.  Decide if the party will be a seat down dinner affair, or a mix and mingle event with a selection of hors d'oeuvres and beverages. It is a good idea to poll your guest list and inquire if anyone has any food allergies or restrictions so you can plan accordingly and ensure all guests can partake in the food festivities. In addition, serving alcohol comes with some legal liability concerns so consider this factor when planning your beverage options.
Activities & Entertainment
Again, depending on the group, determine whether some holiday party games will be welcomed such Christmas Carol charades or a scavenger hunt. Music always helps get the party going so decide what kind of music will match your theme: classical for a black tie dinner, traditional Christmas carols coupled with Christmas games, or a selection of music that closely matches the group's interests.
If you want to build enthusiasm, guarantee a great turnout and everyone has a jolly good time, involve your co-workers in the planning process so all party-goers will look forward to the event that they helped organize.

John Halliston is a career consultant and blogger for many job websites like CareerBuilder.ca.