How To Choose Shops To Restore Classic Cars?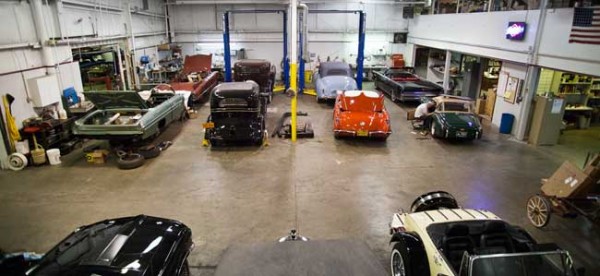 Some people have purchased the car of their dreams, but often it needs some work. In this situation, we often take the classic car to the local restoration shop. Many car owners don't have the time, knowledge and experience to complete the whole job. It means that we should check available shops in the area and decide whether they are perfect for our requirements. Before we choose a restoration shop, it is important for us to outline some objectives. As an example, we need to know our budget and how the car should look like when it is completed. We also need to consider the proper timeframe.
We may consider the amount of work that we can do ourselves. This is an important thing to consider, especially if we have somewhat limited budget. Our expenses could go really fast if we don't have a spending limit. When setting a budget, we should consider about the proper finished results. As an example, some people prefer a complete overhaul of the interior, while others focus on the exterior or the internal mechanisms. In some cases, the classic car needs to be completely restored and a complete task needs to be done. This will extend our timeframe and we should figure this out.
By talking to mechanics from multiple car restoration shops, we will know our timeframe. Some classic cars have their own restoration manuals and a few tasks can be performed at home. However, we should know that some improvements we do at home can be removed, if we bring the car to the restoration shop. So, this could limit the amount of work that we could do on our car. We may also visit the website of the local restoration shop and check their previous jobs. We may also talk with previous consumers to know whether these shops are doing a good job restoring their cars.
In this case, customer references are essential and it can be considered as a very essential step. When talking to representatives from car restoration shops, we should ask the right questions. The shop should have done plenty of restoration works. We should know the proper amount of expenses. The shop should also give us an accurate time to complete the work.
We should be certain that we will be fully satisfied with the work. After we have fulfilled these things, it means that we have our plan of action flowing smoothly. Sometimes, we may need to bring the car to multiple restoration shops, if the some shops have specialization on specific jobs.
Some restorations ships are excellent for interior work, others are proficient with body work and others with engine repair. If we want to ensure better quality, it would be a good idea to consider our plan of action. After we have identified a number of good shops, we should call shops to discuss the proper restoration projects. A reliable restoration shop will ensure the overall good results and we may even flip the car for a profit.