How To Shop For An RV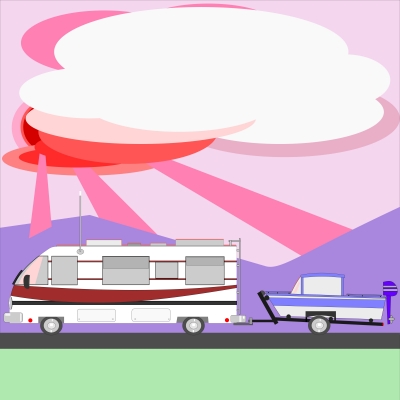 Buying a recreational vehicle, or RV, means you take your home with you on the road. If you've had it with the stresses and headaches of booking hotel rooms or renting apartments and you don't want to deal with getting accommodations anymore purchase an RV.
Imagine rolling to your next holiday hot spot in style. Living in a mobile, easy to maintain home is a much different experience versus setting up a more traditional form of lodging.
Before buying an RV you'll need to understand a few things. List your requirements. Make sure you're finding a good match for your needs. Let go all the bells and whistles if you can't afford to pimp out your ride. By having a crystal clear vision in mind you have the proper framework for buying the right RV for you and your family.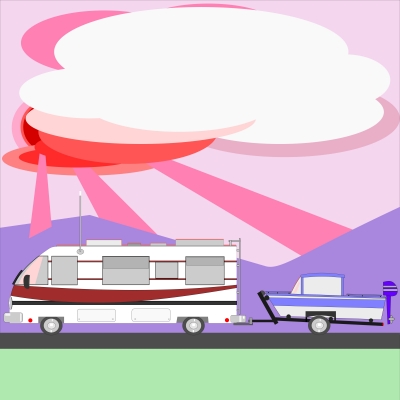 Follow these tips to shop for an RV intelligently.
What Do You Need?
Think size and type. Do you need a toy hauler? Or would you be better suited with a 5th wheel or travel trailer? Envision how you'll be using the RV. Some may prefer to travel light while other folks may want to bring along some extra toys on the ride. List your wants before visiting the dealership.
Size matters. Are you traveling with a husband or wife alone? Do you plan to travel with your kids or grandchildren? Plan out your trips in great detail to find the proper match. Whether you intend to travel cross country solo or with a small army you need to know how many folks and how much stuff you'll be taking along to narrow down your RV search.
Inspection
Recreational vehicles are subject to intense wear and tear. These vehicles see a great deal of roadwork during their lifetimes. Even if you're buying new be diligent. Some drivers may take the vehicle through its paces during test drives. Chips, dings and other exterior signs of damage can occur if a less than careful test driver makes a mistake. Check under the hood for signs of engine wear and tear.
If you're not keen on getting into the nitty gritty detail thing bring along your mechanic to thoroughly inspect the RV. Their professional, experienced eyes can spot problems that you might miss. Create a list of any potential problems with the RV. Doing so can give you a powerful leveraging tool when it's time to negotiate if you decide the vehicle is worth buying.
Don't ignore this step. Look for signs of water damage within the RV. Check to see if each outlet works. This is not your traditional vehicle. You're buying a movable home that needs to have all parts working to be a solid investment. Since many parts are involved and used a used RV is lived in for months if not years you'll need to be extra diligent with this step of the buying process.
Test Drive
Take the RV for a test spin. Get a feel for its dimensions. This is not like taking your average car for a spin. Driving an RV requires you to have a firm grasp on the concept of depth perception. Parking a large vehicle can be quite the challenge even for experienced RV drivers.
Drive the RV on highways and side streets. Practice accelerating and braking.
If you need an RV in the Midwest try Heartland Torque Toy Dealers.