When To See A Dermatologist?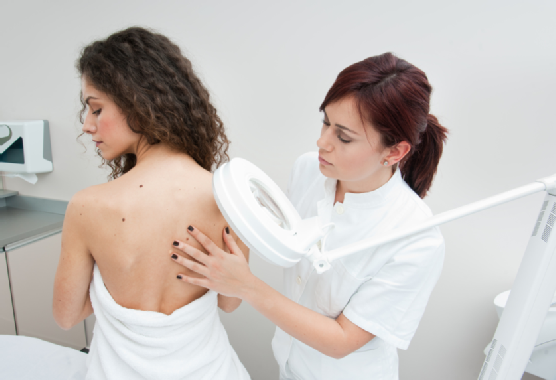 Taking care of skin and the various problems that show up can be challenging for you to manage. Sometimes these problems are easy to take care off on your own, but not every skin, difficulty can be resolved without the help of a dermatologist. If you are wondering whether your skin care concern is something a skin doctor should evaluate, you case use the following information to determine if you need to go to schedule an appointment to see a skin specialist.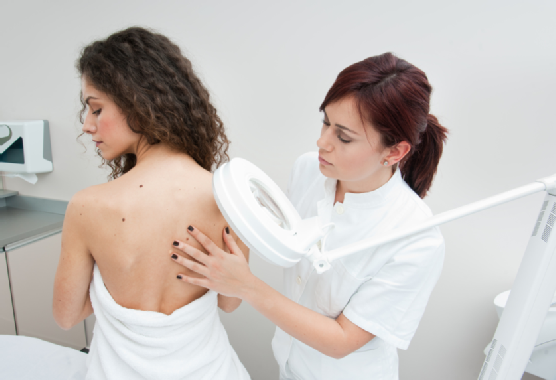 Persistent Acne: It is not uncommon to have skin, acne but if you have tried treating it with over the counter products and have not had success even after a couple of months, you need to see a professional who will evaluate and diagnose what is affecting your skin both internally and externally.
Patches of skin lighter or darker that other parts of the body: Some skin spots can be cosmetic concerns but can be more serious conditions that can result in dark and light spots on the skin. Hence, the need to consult a skin doctor.Skin pigmentation treatment can be done through stronger bleaching agents, chemicalskin peels or laser skin treatment.
Itches and Rashes that won't go away:If you have an itchy skin for more than a week and it continues to bother you then it is time to see a specialist. There are many skin conditions like dermatitis or eczema that cause persistent itching, irritation or flaking, that are not dangerous and easily treatable. A skin doctor will prescribe medications that will take care of these troublesome skin dilemmas.
Sun Sensitivity:Appearance or changes of sun spots or sun sensitivity are vital to be evaluated by a dermatologist if you have noticed any changes in size, colour or shape, or you experience itching, bleeding or pain.
Skin disorders that won't heal: Chronic Seborrhea and dandruff, diabetes-related calluses Rosacea or Psoriasis that become infected, don't heal and become worse are all issues that need attention by a dermatologist who willensure resolution of these pesky skin issues.
General Skin & Nail Care: Skin clinics can address most issues you have with your skin, hair or nails. They are knowledgeable about several cosmetic procedures and educate you about protecting your skin and recommend the best skin care problem solution for you.
Find a dermatology doctor online at Lybrate or ask a question online.