How to Choose a Digital Marketing Agency For Your Brand?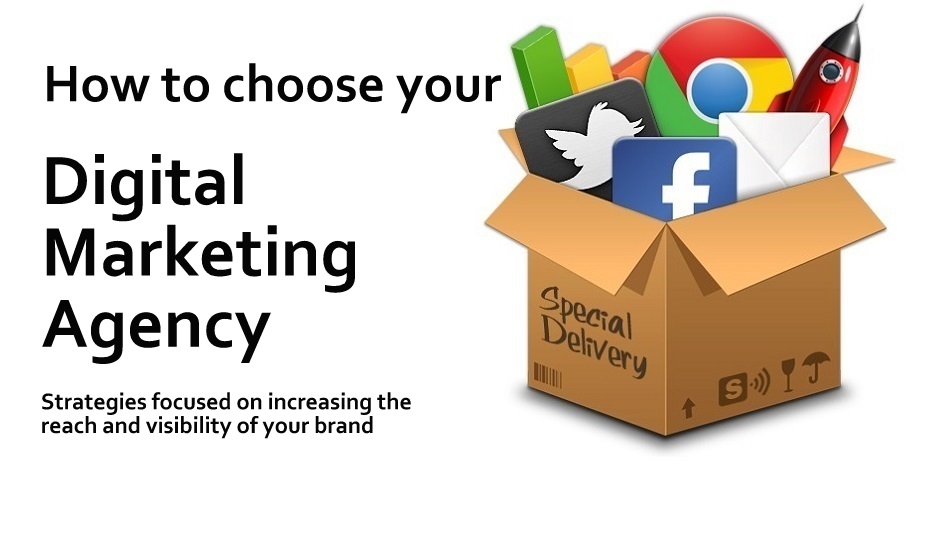 If you possess a brand but haven't made its presence recognizable over the internet, then you are way out of the competition. Go digital and make your presence recognizable to the audience of your niche. So, to do so, you need to have a collaboration with a group of professionals or with a digital marketing agency. So, now the question arises that how to choose a Digital Marketing Agency for your Brand?

Earlier it was an easy task to choose a digital marketing agency for a brand but with time, both the difficulty in ranking and number of digital marketing agencies is increased. Therefore, nowadays, it is been a difficult task to choose a digital marketing agency. Choosing the right agency for digital marketing is the most crucial task as you are investing your money and time both.

One wrong decision can dump your money and time into nothing and will directly affect the digital appearance of your brand. Hence, you need to be very careful and choosy while looking for a digital marketing agency in Jaipur. To help you out in this, we have provided some of the best tips which will prove handy in choosing a digital marketing agency for your brand.

1. Understand your Audience, Needs, and Budget
This is one of the most crucial and initial steps of going digital. Understand what you're actually looking for through the digital. Understand your niche audience. You should be capable of describing your needs in terms of a website, SEO, advertising, social media, etc. Understanding of all this will help you in a better conversation with the agency. Another thing which is required to be understood at the initial level is Budget. Be very clear with the agency about your budget.

2. Define the expectations very clearly
From the first day of the conversation, one should be very clear about their expectations, which makes it easy for the digital marketing agency in identifying and clarifying your expectations. Also, make sure and check whether the agency is asking the right questions related to your goal and requirement. This kind of checking will help in examining that how well the agency is understanding your requirements and goals.

3. Demand full transparency
Transparency is one of the most basic things in which most of the agencies are found lacking. Transparency helps in identifying the previous experiences of clients with that agency. Check the agency's website and look into things like their bio, clients served with their names, successful projects, the address of the agency, etc. The complete information about the company should be mentioned in clear.

4. Look out for the Industrial Experience
Check whether the company is a startup one or an experienced one? If the company/ agency possess an experience, then check it thoroughly. In what type of niche they have worked, asked the company about their engagements, what went well for the company, what was found challenging by the company, etc. Look into the answer of all these questions and then decide.

5. Do Your Homework
First, make a list of all the digital marketing agencies whom you can rely on. After listing all the agencies, narrow the list by comparing their experience, fees, ratings, reviews, case studies and other factors to your niche, need, and goal. Shortlist the companies accordingly.

6. Send a Request for a Proposal
Next, after shortlisting the agencies, you are advised to send a request for a proposal. In the request, mention about your brand, its history, what's your idea and plan behind choosing digital and all the other relevant queries. In response to this request, ask the agencies to reply with their digital strategy which they might follow to achieve your goal. This step will give you a clear idea about which are the few digital agencies whom you can rely on.

7. Check Agency's Culture and Staff
Checking the performance of the company is not enough. One should also try to look into the agency's culture. Check the responsive nature and dedication of the company. Apart from the agency's culture, it is equally important to check the level of experience possessed by the team which is handling your project as in some of the cases the clients are seen complaining that a junior staff is assigned to work on their projects.  

8. Start Small & Evaluate
Instead of targeting big goals, start with small ones. This is a wise step which one can follow. Auditing the website can be the first thing which you can ask for. Also, evaluate the output. Never go with the words of the Agency, always judge and examine the results on your own.

9. Try to meet face to face
Face to face meeting with the Digital Agency official is way better than communicating on the mobile phones. If you are not in the reachable range to your agency, then Video Call or Chat is like a blessing to you.  

These are the 9 things which one should look examine while choosing a digital marketing agency for your brand. Still, if you have any query feel free to ask us via comments.