How Safe Is Your Child At DayCare
Choosing a daycare can be one of the most difficult decisions that new parents make when it comes to caring for their children. In many cases, this will be the location at which their children spend a great deal of time—at least during the early years of life. When looking for a daycare, parents must find a place that is affordable, close to home, and above all, safe. To ensure safety at daycare, parents should evaluate child to staff ratios, educational background of workers, licenses, and local recommendations.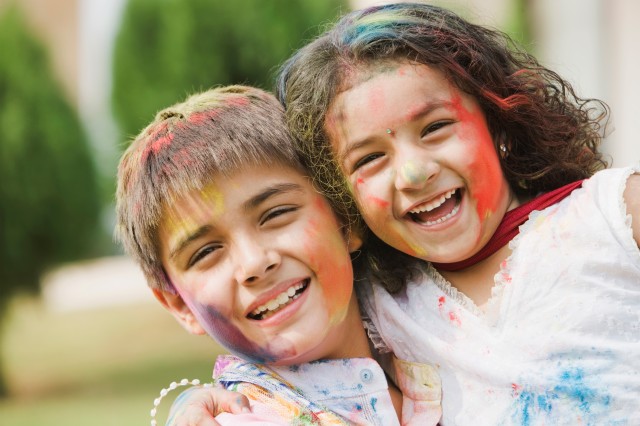 Child to Staff Ration
According to Parents, a safe daycare is one in which the staff to child ratio is set at a minimum of 3 to 1 for infants, 4 to 1 for two-year olds, and 7 to 1 for three-year olds. This ensures that caregivers are not "stretched too thin," and can immediately respond to the needs of a child, should an emergent situation occur. Parents should inquire about the staff to child ratio before proceeding in the hunt for a safe daycare. Facilities that are unwilling to provide this basic information should be crossed off the list of potential providers.
Educational Background
Family Education reports that choosing a daycare which supports the employment of individuals with the appropriate education and training is also a priority. Traditionally, daycare workers should have, at a minimum, training in child and adult CPR and resuscitation to avoid potential disaster. However, more and more daycares are now looking for employees that have an associate's or bachelor's degree in the field of early childhood education. Typically, these individuals will not only be able to provide a more stimulating environment to the children under their care, but can also ensure greater safety.
Licensed and Inspected
In addition to the recommendations listed above, finding a daycare provider that is licensed is a must for those who want to maintain the safety of their children. Traditionally, facilities that are licensed must follow specific health codes and safety recommendations, as determined by the state in which they are located. Parents who are interested in learning if they daycares under consideration are licensed can often do so by searching online databases. Asking facility administrators for a copy of a state license can also be an easy way to determine the standard of care in the facility in question.
Good "Word of Mouth"
Finally, seeking out recommendations from fellow parents can be highly useful when it comes to choosing a safe daycare for your child. Friends, family, and neighbors who have used specific daycares in the past can often provide insight into quality of care, daycare accidents, and other relevant information that might be difficult to obtain. Parents should be sure to take their time when making a final decision on a daycare for their child. While it can be tempting to choose a facility that is close, inexpensive, and convenient, this may not always be the best choice for the children in your life.
I received a great deal of help with this article from Joan Evans, who is a mental health specialist and has a great interest in personality disorders. In her spare time she likes to go to the woods with her golden retriever, Leroy, and write fiction.