How Leicester's Title Run Changed The Shape Of Betting Odds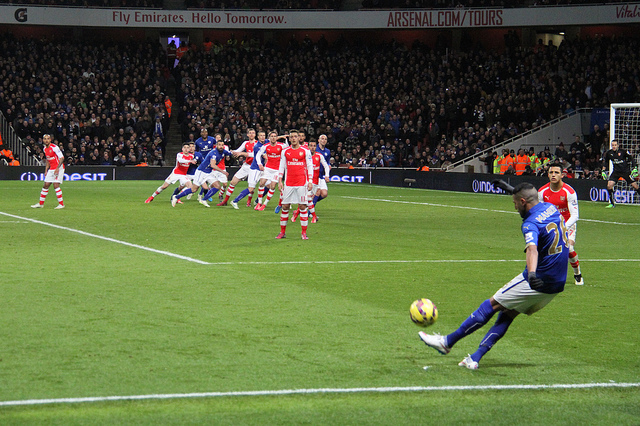 We  all know what Leicester did last year. According to the bookmakers, the fairytale Premier League triumph was the most unlikely occurrence ever, as they started the season at the unbelievable 5,000/1 – yet defeated the odds with stunning performances and utmost determination. Here is how it happened chronologically.
March 18, 2015
Chelsea 7/4, Man City 2/1, Man Utd 6/1, Arsenal 10/1, Tottenham 50/1, Leicester N/A
When the 2015/16 Premier League book was presented towards the end of last season, the Blues were steady on their way to title glory: six points ahead of Man City with a game in hand – and the market surely reflected it. Leicester, sat rock-bottom at this stage, seven points from the safety zone with ten games to play, seemingly at the brink of relegation. They were as certain as 1/20 for relegation and not even quoted in the title betting.
August 8, 2015
Chelsea 13/8, Man City 5/2, Arsenal 7/2, Man Utd 5/1, Tottenham 100/1, Leicester 5000/1
During pre-season, Chelsea had shortened slightly with Man City lengthening, but it was Arsenal who had been the real movers ahead of the big kick-off – into third favorites, now at just 7/2. Spurs were available at 100/1, while Leicester were at the now legendary 5,000/1. Chelsea's odds only went one way from here, although even the first-day draw at home to Swansea couldn't dislodge them from being the favorites.
September 12, 2015
Man City 4/11, Arsenal 4/1, Man Utd 12/1, Chelsea 14/1, Tottenham 250/1, Leicester 5,000/1
The win at Crystal Palace made it five consecutive wins for the Manuel Pellegrini's men, without a single conceded, so everything looked in their favor and their odds dropped to a season-low of 2/7 that day an ended at 4/11 after the match. You could still bet on Leicester at 5,000/1 in spite of their eight points from the first four games.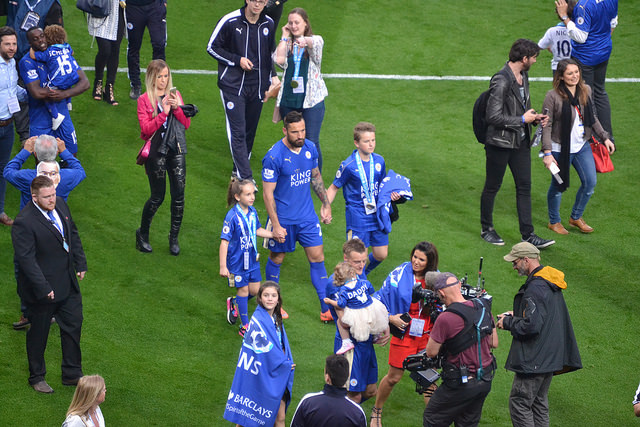 October 6, 2015
Man City 8/11, Arsenal 5/2, Man Utd 13/2, Chelsea 22/1, Tottenham 100/1, Leicester 1,500/1
Heading into the October break only three points behind leaders Man City, Leicester was fifth but was still at 5,000/1 – and it was the last time such an odd was available, remember the people behind https://sport.netbet.co.uk/. On that day, their price was dramatically reduced – to 1,500/1.
December 21, 2015
Arsenal 10/11, Man City 15/8, Leicester 10/1, Man Utd 18/1, Tottenham 20/1, Chelsea 66/1
The last Premier League game before Christmas supposedly played a major role in the battle for the title, and Arsenal's 2-1 home win over Man City was just enough to usurp the losers from favoritism, for the first time in months. It is true to say that The Gunners went odds-on that night, but would get no shorter. It was a merry Christmas for the Londoners, but they were not top, as that honor belonged to Ranieri's lads, who with a single defeat thus far, were two points ahead of the Arsene Wenger's side.
January 24, 2016
Man City 11/10, Arsenal 13/8, Leicester 8/1, Tottenham 9/1, Man Utd 33/1, Chelsea 250/1
February was around the corner and the Foxes weren't giving up. In spite of going back to 33/1 at one point, Leicester was still the leader, so the bookies were starting to take them really seriously. After the Leicester's thrashing of Stoke 3-0 and Chelsea's 1-0 at Arsenal, Leicester's odds came to 8/1 – single figures for the first time.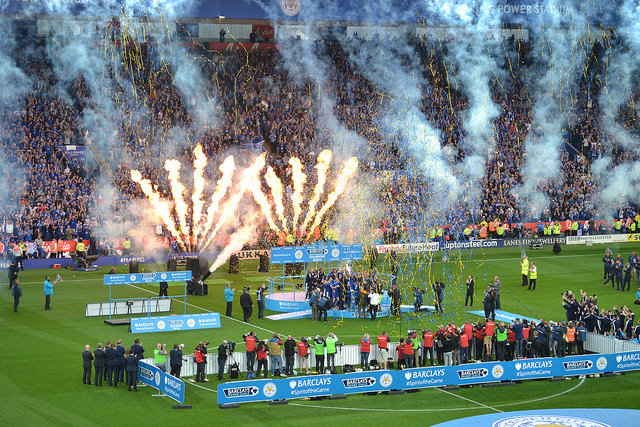 February 14, 2016
Arsenal 13/8, Tottenham 5/2, Leicester 11/4, Man City 7/1, Man Utd 100/1
Another important day began with Foxes's last-minute 2-1 defeat at Arsenal, as the 10 men Leicester failing to preserve a first-half lead and Welbeck clenching an injury-time winner. Rarely considered as potential champions before this day, Spurs won 2-1 at Man City a couple of hours later and suddenly went to 5/2 second favorites. Arsenal were back at the top, and Man City, less than two weeks after being even-money favorites, went to 7/1.
March 1, 2016
Tottenham 6/4, Arsenal 9/4, Leicester 3/1, Man City 5/1
Leicester's 2-2 home draw against West Brom, saw Tottenham become the Premier League favorites, for the first time in their long history. Winning at West Ham the next night would have made them leaders, but it didn't happen, so Leicester were back as favorites for good.
March 12, 2016
Leicester 10/11, Tottenham 5/2, Arsenal 9/2, Man City 10/1
City's goalless draw at Norwich was more than enough for the Foxes to go for the title odds-on for the first time. They would hold this position until the very end of a truly astonishing campaign.