Helpful Tips For Decorating Black Forest Cake and Making It Impressive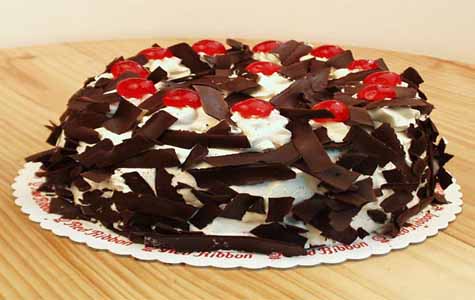 The inventor of Black Forest cake was Josef Keller, a German pastry chef, in the year 1915. Black Forest Cake is actually originated from German Schwarzwalder Kirschtorte cake. This chocolate cake is made by adding cherries, whipped cream and choco shavings. In order to impress your special guests on dinner, this cake always works. You will always want to prepare it for next get-together at your home. If your guests are coming within couple of hours, you can still make a mouth-watering black forest cake instantly.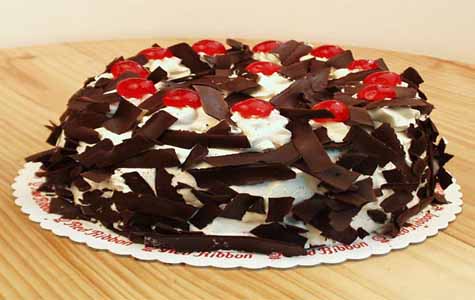 When it comes to make this delicious cake more attractive, you need creative mind, a steady hand and 3-dimensional style. You may find different tips to decorate this cake in any black forest cake recipe. If you want to decorate your cake for a specific occasion, consider the following tips and make it a real treat and enjoy the attractive look while presenting your creative work.
Determine the size of your cake and decide the list of ingredients accordingly. If you are preparing separate black forest cupcakes, then you have to top it with at least one cherry and one tsp. of choco shavings. If you are making one round cake of normal size, then you may follow the cake recipes and add ingredients accordingly.

 
Also remember that the layers of delicious and rich chocolate cake is added on the Black Forest cake and they are detached with whipped cherries and cream. In or some variations of frosting or butter cream frosting is added. Before starting up with decoration, determine the sweetness on your final product.

 
In order to frost the outer area of the cake, you may select whipped cream if you want less sweetness on your cake. Rather than sweet-laden frosting, it is wise to use whipped cream and ensure that the cake won't get over sweet. In whipped cream, adding a bit of sugar will increase cravings and flavor if you don't like the taste of plain lashed cream.

 
On the outside, you may choose white frosting or rich chocolate frosting if you want extra sugary kick on your taste buds. Though frosting can counterbalance the dark chocolate of the layers on them, some chocolate lovers might love additional dose of goodies. You may satiate the cravings for additional chocolate with chocolate frosting.

 
On your Black Forest cake, you may get a rich, decadent and sweet texture with butter cream frosting. With this frosting, you may have the dairy richness of whipped cream when it comes to combine it with flavor and weight of sugar and this cake can be made memorable with butter cream frosting.

 
Use canned, maraschino or fresh cherries to decorate the outside when cake gets frosted. If you are adding canned cherries, then you have to drain properly before using them as liquid. Cherries may go through the top of cake apart from the random or bottom and the artistic sprinkle can make your cake more attractive. Toss up some chocolate shavings to finish it off and you will be ready to impress your guests with chocolate cake.