Fun and Free Activities Whilst In Amsterdam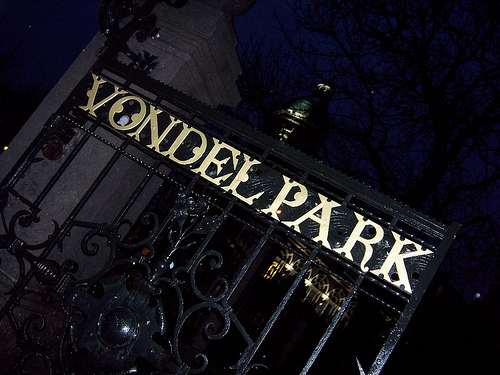 There's a lot to see and do on a trip to Amsterdam so when you find things that are fun and free – it makes your stay there even better. Amsterdam is a very cosmopolitan capital that attracts visitors from far flung corners of the world whether it's on business or for pleasure. Kicking back and enjoying oneself is easy in Amsterdam and the Dutch have certainly got it right. The best part is they are always ready to welcome visitors to join in some of the exploits they get up to which includes some pretty amazing things. Below are a few fun and free activities to enjoy whilst in Amsterdam.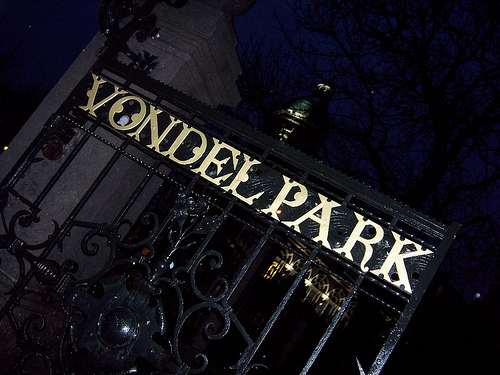 Picnic in Vondelpark
Head For Vondelpark and have a picnic with the locals in the wonderful green space in the heart of the capital. During the summer months, people love to congregate in the park feasting on picnics whilst admiring some brilliant sculptures one of which is by the likes of Picasso – from June right through to September the park is a hub of cultural activities that both adults and kids can enjoy.
Skate the Canals in Winter
Winter time in Amsterdam is a joy for people who love skating. With the canals frozen, it offers locals and visitors alike, the chance to get their skates on and enjoy a wonderful time in a glorious setting. The best part is you can stop off at one of the many cafés that line to canals to quench your thirst before continuing in the fun!
Check Out the Flea Markets
Amsterdam boasts a lot of fabulous flea markets that are just begging to be explored. If you enjoy a good rummage head for the famous Albert Cuypmarkt which is found right in the heart of Pijp. Strolling around the markets gives you a real insight into the Dutch way of life, and you'll find just about everything imaginable from clothes, smoked eel to exotic goods and fare from faraway places like Surinam. Most of the neighbourhoods in Amsterdam have their own markets so wherever you're staying, there's probably a market in the vicinity that's worth investigating.
Investigate the Cutting-edge Street Art
Amsterdam is renowned as a city of culture and when it comes to "street art" it really doesn't get any better. Just about every corner in the city is adorned with images which includes freehand graffiti, superb sculptures and just about everything in the way of Art in between. The street art scene is so big in Amsterdam that many of the urban galleries now endorse it and this includes the famous Go Gallery!
Venture into Amsterdam's Secret Garden
In this bustling, vibrant capital it's nice to find a quiet sanctuary to sit and take in everything you've done and seen. The Beginjnhof is a hidden, secluded courtyard and garden secreted away from the maddening crowd. It was first established in the 14th century by a sisterhood known as the Beguines for their convent. Incredibly, this little sanctuary is truly a quiet retreat where even when lots of people are around, there's never any noise!
Take In Jordaan District's Art Scene
The Jordaan district of the capital boasts a lively and vibrant art scene with around 40 galleries to wander into. This includes the Edouard Planting Art Photographs which is well worth a visit if you're into photography. But with so many galleries, there truly is something for everyone's taste and a wonderful way to spend quality time without having to spend a fortune!
Conclusion
Planning a stay in Amsterdam is as exciting as arriving in the capital. There's so much to see and do both in the city and on the outskirts.
Finding some great things that won't have you digging deep into your pocket to pay for them is great – it means you can have a good time and spend your hard earned cash on something else you might enjoy.
It's easy to find fun and free activities whilst in Amsterdam because this cosmopolitan capital has it all. If you do feel like indulging in some luxury though, why not hire an Amsterdam Chauffeur to drive you around Amsterdam and see all the sites, an unforgettable experience!