Safety Driving Tips For Halloween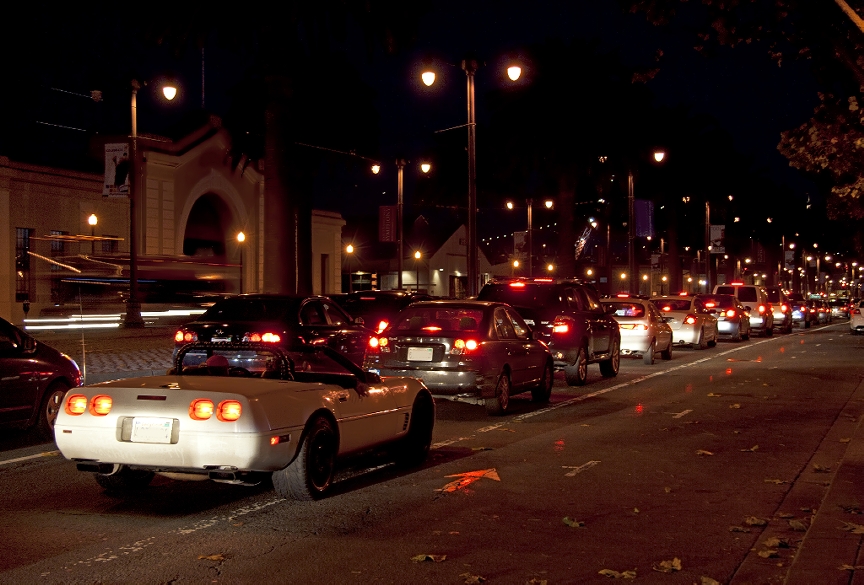 Costumes, trick-or-treat and candy, all make you think of Halloween. While this is one of the most popular holidays of the year and probably the most fun, especially for children, it is also one of the most dangerous nights of the year. This is especially true for young children that are out at nighttime trick-or-treating and for those driving during these hours. As a driver, it is important that you pay close attention to the road when kids are roaming the streets late at night.
Halloween Dangers
According to the CDC (Center for Disease Control), Halloween night  is one of the most dangerous nights of the year for children of ages 5 through 14-years old. The data shows that the number of pedestrian deaths on Halloween night for this age group is four times higher than any other night of the year. This could be because many children wear dark costumes that are hard for the driver to see, and because some children run out into the street without looking first.  To add to this danger, some drivers on Halloween night make the dangerous decision to drink and drive. Studies show that two-thirds of fatal accidents on October 31, are alcohol related.
Safety Driving Tips
With these known dangers on Halloween night, you may be wondering if you should just stay at home. While that is not necessary, it is important that you stay alert and keep your eyes on the road at all times. Here is a list of some other great tips that can keep you and the little trick-or-treater safe during Halloween.
Minimize Distractions

Distracted drivers are one of the main causes of vehicle accidents in the county. Therefore, you should stay alert and do your best to avoid any distractions while you are driving. This means put away your cell phone, or better yet turn it off until you reach your destination. If you must use your cell phone, be sure to pull over to a safe place before making the call. Also, keep the radio off, so that you will be able to hear the children out trick-or-treating.

Driver Slightly Under the Speed Limit

The law requires you to maintain a posted speed limit. However, on Halloween night, it is a good idea to go a little under the speed limit, especially during trick-or-treat hours, which is often from 4pm to 8pm. This will give you extra time to respond to a child running out in front of you and allow your car to make quicker stops.

Make Sure Your Lights Are On

Double check to make sure you headlights are on as the sun starts to set. Do not wait for it to get dark outside. This will ensure that kids and parents can see you coming and prevent them from running out in front of you.

Keep Mask Off While Driving

If you are heading out to a Halloween party, be sure to keep your mask off until your reach the party. This can obstruct your view.

Watch Out for Cars Pulled Over

Be on the lookout for cars pulled over on the side of the road. This is probably a sign of trick-or-treaters. These are areas where kids are more likely to run out into the street. Stay alert.

No Drinking and Driving

While this tip should not be needed, since it is illegal to drink and drive in all 50 states, it is worth repeating. According to the National Highway Traffic Safety Administration, Halloween ranks second, only behind New Year's Day, for the number of alcohol related deaths on the roads.
Defensive Driving Course
To learn more safe driving tips for Halloween night, or any other night of the year, you should consider taking a defensive driving course. This can provide you with more great tips for staying safe while driving. It will provide you with an understanding of dangers to look out for on the road and give you some sound advice on protective measures you can take. These classes are offered in the classroom or online, and can provide you with great driving skills that will last a lifetime.
Written by Candy Storm.