Finding The Right EMV Instant Solution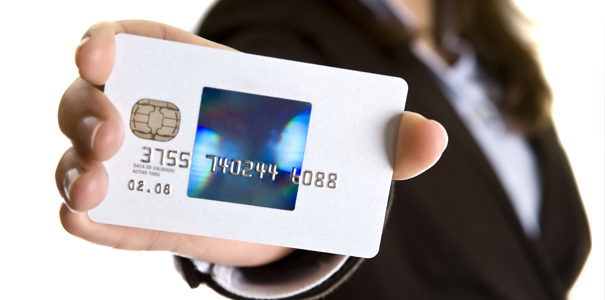 Instant EMV solutions provide enhanced security and automatic issuance of multi-application cards at banks, branches and other card issuing agencies. The right EMV solution can enhance customer loyalty, card security and technology integration. Solutions manufactured with the right design features will not only enhance your current card issuing facilities but prepare your agency or business for future upgrades.
EMV: A Necessity
With EMV becoming a global standard in chip card technology the need to upgrade old hardware and software options has become necessary. This is especially important to provide consumers with enhanced security features that are already integrated in chip and pin cards. The integrated chip features security enhancements well beyond traditional magnetic stripe and signature cards. On top of chip security enhancements new pin cards offer institutions, banks and agencies the added security of preventing fraudulent breaches for lost, stolen, and never received cards. This global standard of interoperability has reduced fraudulent charges and identity theft wherever it has been instituted. If you have not yet implemented EMV technology now is the time to find an instant EMV solution that will meet your needs.
EMV Solution needs
There are certain aspects of any EMV solution that should be included. When discussing a solution with your supplier, manufacturer or distributor ensure that the following options are included to allow backward compatibility, the utmost in security, ease of integration into current technology, and forward-looking technology to stay ahead of the curve.
– An instant solution should issue cards on-site
– It should provide PIN selection, change, and verify options
– Simple workflow and operation
– Reduce operational costs
– Reduce or eliminate mailing costs
– Allow customers to select their own PIN
– Integrates with your current CMS
– Is run on the Microsoft .NET platform
– Communicates over TCP/IP
– Provides Java open platform cards
– Meets your industry standard specifications including health, financial, loyalty, EMV, and ePurse applications
– All existing native cards are supported
– Supports expansion to contactless cards
– Provides advanced crypto security
– Allows colour photo ID cards
By including all of these features into your new EMV cards solution not only will it meet your current specifications but it will also meet global standards and allow future technological upgrades.
Full Service EMV Provider
When looking for provider of instant EMV solutions ensure that your supplier is a full service operator. Not only should the supplier provide an instant solution but proper training and customer service options should come with a solution. Here are a few questions to ask:
– Do you provide installation assistance?
– Do you provide employee training?
– Do your solutions include full-service options?
– Does your package include all necessary hardware and software needs?
– Will there be a local contact?
– Are you the manufacturer or distributor?
– What type of warranty do you provide with the machinery?
By answering these questions to your satisfaction the supplier will be able to meet your needs and provide a solution that will fit your requirements.
Find an instant EMV solutions provider today and ensure the loyalty of your customer base, the security needed against fraudulent transactions and identity theft, expansion of current security offerings to a consumer base that is growing more aware of needed security and issue cards immediately on-site to reduce operational costs.