Family-Friendly Deep Sea Fishing – A Wise Idea?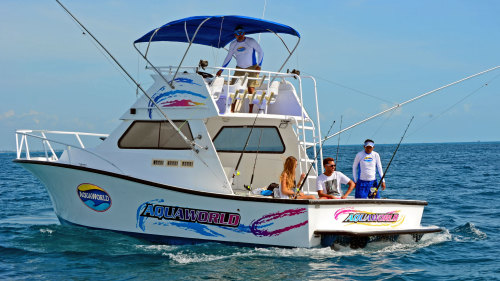 Here's a million-dollar question if ever there was one – is it really a good idea to take the whole family on a deep sea fishing trip? Say for example you're heading out to the Turks & Caicos Islands for the dream vacation of a lifetime – would it be wise to take the kids out on the boat with you, or to leave them safe and sound on dry land for the day?
It's a question that's being asked more frequently than ever before, not least because there are so many often overly-dramatic TV shows right now that portray deep sea fishing as just about the most interesting thing you can do on a boat. And indeed it can be if you're intent on heading out to fish for Alaskan king crab, but there is in fact a different and substantially larger side to deep sea fishing where the words 'danger' and 'peril' simply do not come into it.
The simple fact of the matter is that just as is the case with so many activities, some deep sea fishing charter companies specialise in family-friendly services while others are all about the adults. As such, it's simply a case of making the right choice in the first place when it comes to the company you do business with, after which everything falls into place quite nicely.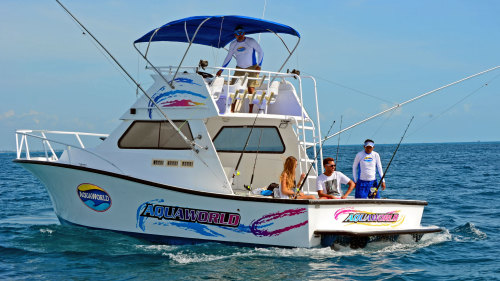 Making the Right Choice
In terms of making the right choice, there is a little bit of homework involved but it's all the kind of homework you can do at home with the help of Google and Co. So if you genuinely like the idea of getting the whole family on board for a deep sea fishing trip in the Caribbean, here's a quick rundown of few tips to bear in mind during the booking process:
First and foremost, don't fall into the trap of assuming that every charter company that calls itself 'family-friendly' shares your definition of the term. In some instances, family-friendly means they'll go to the ends of the earth to make sure that every member of the family has an unforgettable experience. In others however, family-friendly means nothing more than the fact that kids are technically allowed on board, though won't be given the red carpet treatment or even acknowledged. So along with the family-friendly badge, look a little deeper into what it actually means.
You'll of course also want to make sure that they have the right kind of gear on board for your kids to use as chances are the standard adult-sized tackle might be a bit on the cumbersome side. That's of course assuming that all the tackle you need is included, so it's not a bad idea to check up on this as well.
Last up, it's of the utmost importance to ensure that the charter company you are interested in walks the walk and doesn't just talk a big game.  How can you make this happen? It's easy really – simply check out the feedback and testimonials left by other families who have tried and tested the services before. If it all sounds well and truly above board in the words of those of a totally impartial nature, chances are you're good to go.
Making the Most of it
So that's the booking out of the way and you now have a fantastic day of deep sea fishing with the family to look forward to. Nevertheless, it's important that you be realistic in terms of the big day itself and spare more than a passing thought to the fact that you'll have your kids with you. After all, the last thing you want is for tears and tantrums to cloud an otherwise fantastic day, so here's another quick rundown of a few tips for keeping things shiny and happy:
You can't necessarily expect your kids to take to fishing with the same passion and gusto as you – there's every chance they may in fact have no interest in it.  As such, it's in the best interests of everybody for you to bring along at least a few other distractions to keep them busy should it become pretty obvious pretty quickly that they are pretty bored of the whole thing.
Nothing can ruin a deep sea fishing trip quite as quickly or convincingly as seasickness – especially when it's one of the kids that's affected. Take no chances and stock up on as many remedies as necessary and keep rich and heavy foods and drinks at bay for a good 24 hours before heading out.
Last but not least, if this is your first time heading out with the kids it might be a good idea to not only insist on a spot where at least some success is guaranteed, but also to choose a relatively short trip. After all, chances are you'll have a much easier job entertaining them for a few hours than you would if you were to load the whole gang onto a boat for an 18-hour marathon.