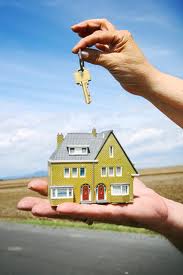 Thousands of people all over the world are looking everyday just to buy a new home. But when is really the best time doing the hunting? Well the very idea of searching a new home that will attract your attention must have some useful piece of advice to be taken into consideration. One thing is for sure, the time of year should be significantly considered when buying a new home. The following are some of the reasons behind this belief.
According to the study of home searches, from 2007 to 2012 search activity peaks around March or April in most countries. Further, there are buyers who tend to be more aggressive with their home hunting after holidays. Moreover, some studies showed that the period that runs from March to August is the most active when it comes to real estate ventures. The result only implies that the season of fall and winter makes a far better time for people who are looking to buy a new home. This is a very smart idea to do if you're planning to save as much money as possible on the purchase.
Sellers in late fall and early winter are often more motivated to deal. At the time of the year, people who are selling their homes are usually more concerned about whether or not the home will sell. They may realize that there will be a lot of people who do not want to think about moving during an inclement weather.
Another reason why winter and fall is a good season for home hunting is that, prices of those homes for sale decreases quite dramatically. It is because sellers are in more of a rush just to get rid the homes. Oftentimes, negotiations during this season of the year can bring more benefits or bonuses to the one buying those homes for sale.
Buyers of new homes nay find that there are few people selling their house during winter and fall. It is due to the reason that there are many sellers who opt to sell their property in a nice weather so to have good money; and also for the buyers to do some of the renovations that are necessary while the weather is good.
In our world today, you can also access the internet to look at the pricing of those properties you are interested into.  By viewing the internet, you can see the trends that happen with the housing market over the course of a year. This can give you a clearer picture of what the situation is really like when you see all of the numbers in black and white.
Internet is also a great way in finding real estate agent that can help you in purchasing a new home. These people are trained professionals who have more idea about the ins and outs of the process. They can also provide you some insights about the things you need to know about your new purchase.
Are you looking for the home of your dreams? Is it time to find the place you can settle down in? You've come to the right place. If you are looking for some of the classiest, most valuable and affordable homes for sale, Frisco is the place to search in. Check out homes for sale Frisco today at: http://www.friscohomesforsale.net/