Dog Training: The Necessity Of Every Dog Owner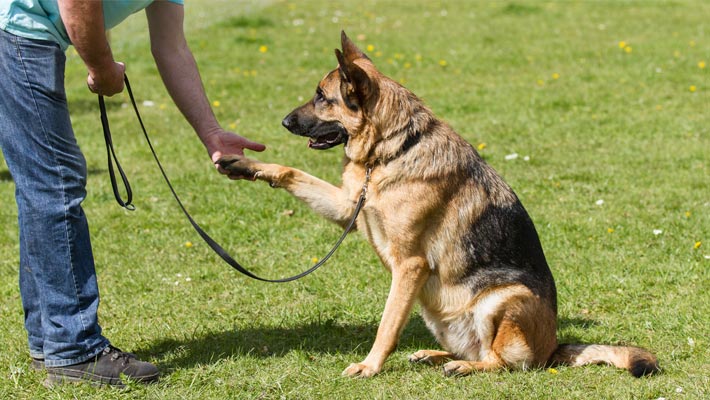 For a dog owner, it may be as important as a family member and hence to get it trained also matters a lot. For this one needs to get a right trainer that can inculcate necessary qualities in the dog. The training makes a normal dog also much valuable, and hence every dog owner needs to check the pros and cons of the training first.
Some Advantage of the Training:
The cost of the entire training course varies from course to course and trainer to trainer, but one can check the same with different trainers first. The benefits of having a well-behaved dog are bringing the newspaper and help you open the door. It also gets trained just to hold the water pipe in the mouth to water the plants. With the help of the training it can play with small children, and also help with small things. The things and the comfort of having a well behaved, social, happy, and well-trained dog are way too much.
Some Limitations:
The first and probably the only con is the cost of the entire process. Of course the cost of undergoing this dog training is going to burn a hole in your pocket, but at the same time, you are going to get so much more than obedience – in learning these behavioral patterns, your dog understands your needs, and in fact, your trainer helps your dog to socialize. We must not forget that with slightly older dogs when we do not know their past, which can be clearly made out from the way they currently behave. Some dogs also have a history of bad physical abuse, which can turn them into rather unsocial dogs. But as with psychiatry and psychotherapy for humans, dogs too need that kind of therapy should they have a past of abuse. And this is where the dog trainers come in handy. Before you hire any trainer it is essential you ask them about how long they have been training dogs, how many they have trained, would you need to buy any other equipment's or not. Another very important question to ask the trainer is, if the dog is under stress, or if the dog is unable to follow through, would the trainer be able to understand, help and accommodate the situation. Whether or not the trainer guarantees result is also going to essential. Your dog's relationship with your trainer also needs to be well cemented in the base – they are truly forming a partnership of learning and growing. You must actively participate in finding out these small details about the trainer and the training program you would like for your dog. One such program is alpha and omega dog training.
House-training
Whereas house training would be inexpensive, but it would come with your added labor, time, energy and let us not forget most of us do not know how to train dogs or pups. At most, we would have this gooey feeling in our heart which would and has a high chance of us turning soft to them during training. A trainer must have a good but also a strong heart!. Give a visit to fogut.com for natural home remedies for your dogs.