Discovering Invercargill, NZ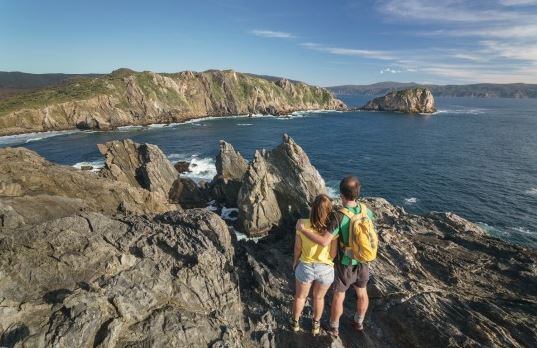 Are you having a challenging time deciding on a New Zealand destination to visit? We get it. It's a country with plenty of beautiful places, it's hard to choose just one to visit in a campervan hire New Zealand.
While one would hope to visit every single destination in this gorgeous country, with busy lives, it's hard to get enough time for such a long road trip. So, if you only have a short time to work with and want to make the most of it, can we suggest that you visit Invercargill?
To help you decide if it's the place for you, we have compiled some of the things and places that make this a must-visit destination in New Zealand. It doesn't have the rolling hills and unique landscapes smack in the city as some other cities do, but it surely has its own unique charm that will make you think about coming back again and again. Check out some of the reasons why you may want to make Invercargill a stop on your NZ road trip:
The people are warm and welcoming in Invercargill.

It's not always a highlight of a place, but in Invercargill, you'll appreciate the warmness of the locals who are both welcoming and friendly. In general, Kiwis are friendly, but in Invercargill, you will find the inhabitants of NZ's southernmost city to be some of the most charming people around.

There are plenty of nature spots nearby to visit.

From Rakiura National Park to Fiordland National Park, there are several beautiful destinations that you can see when staying in Invercargill. If you're traveling in a campervan hire New Zealand, you can easily pack up and drive out to these gorgeous places while in the area. If there is one place that you don't want to miss while in the area, it's definitely Fiordland National Park. Home to some of New Zealand's most gorgeous scenery, make sure to make it a priority.

The layout of the city is quite interesting.

It's a unique city. While most NZ cities are full of hills, Invercargill is flat. It also has some very wide streets that garner attention for being unnecessary in a city as small as Invercargill. Either way, pilots will always have an extra place to make their landings if need be.

It's a pit-stop for many travelers on their way to some of New Zealand's popular destinations.

While it may not be the tourist hub like many other NZ cities, its still a great place to get to meet people from all over. Plenty of people travel through Invercargill on their way to other spots, providing you with the chance to meet international friends.

Enjoy the nightlife.

Along the same lines as above, there is opportunity to meet people from different walks of life. While it doesn't have as big a night scene as some other places in New Zealand, you can be sure to enjoy drinks and fun at some of the best spots in the city. Popular bars and cafes are Zookeepers Café, Kiln, or Tillermans Music Lounge. Start off with these and then do your own exploration of what Invercargill has to offer in terms of fun and socializing.

You can explore the parks and gardens.

Invercargill has some great outdoor spots in the city. From parks to gardens, you'll have your share of charming locations to explore within the city. Queens Park and Otepuni Gardens are great places to get you started. If you're visiting with family, Invercargill provides families with plenty to see and do in the outdoors.

You can visit Oreti Beach.

Do you want to drive right up to the sand in your car? Well, some people do, and Oreti Beach allows it. It's one of the longest beaches around and provides plenty of space for you to enjoy relaxing at the beach, whether alone or with friends and family. While Oreti beach is definitely one of the most popular ones, there are plenty of other ones to visit as well.

Go mountain biking at Sandy Point.

If you love biking, you'll be able to enjoy a ride like none other. Single trails are found in this forested area that provides a great setting for mountain bikers who want some time in nature while visiting Invercargill.
If New Zealand is on your list of must-see places, make sure to make Invercargill one of them, as well. As one of the most unique cities in the country, it's bound to be an interesting experience.
As you travel around in a campervan hire New Zealand, you'll be able to enjoy visiting places that you wouldn't so easily be able to otherwise. There are so many great places to visit in New Zealand, so set aside plenty of time and make sure that Invercargill is one of them.