Considering a Primary Care Provider after College Graduation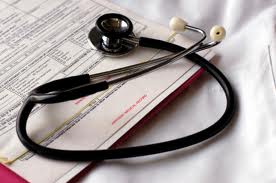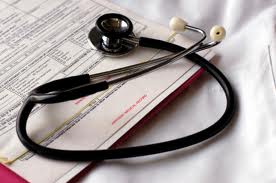 According to Obamacare, upon college graduation an ex student can stay on their parents' healthcare plan for several years. Therefore they have the opportunity to remain with their childhood primary care provider.
For young adults who benefit from their parents' healthcare, the process of finding good and affordable healthcare is delayed. Other college graduates and people aren't as fortunate.
Choosing healthcare proves to be an arduous and confusing task for anyone, especially young adults who are new to the process. The information available and the changing tide of the healthcare industry don't always clearly present the relevant array of options.
If you're caught without healthcare, an unexpected illness or injury could destroy you financially, even with emergency care. You need to consider health insurance and primary care provider options to prevent such financial and health atrocities.
What to Look for in a Primary Care Provider
Upon college graduation, you consider changing your primary care provider under your parents' health insurance or your new employer insurance. Particular questions and factors play a role in choosing a worthy primary care provider.
1. Is the Primary Care Provider Covered by My Insurance?
Your insurance should cover the doctor. Cost effectiveness stands as the main goal for health care. Your health care decisions can either save or cost you money in the long haul. Choose carefully.
2. Can the Doctor Communicate Well?
The doctor/patient relationship depends primarily on communication. If your doctor ignores questions, dismisses concerns, and doesn't listen or seem genuine, then you should find another primary care provider. Your doctor bears the responsibility as one of the most important people in your life. No question you ask should be insignificant.
Also, a primary care provider needs to go the beyond minimum efforts. They shouldn't simply treat you for present medical issues. Doctors need to invest time in educating you on proper healthy living habits such as diet, exercise, and anything else that improves quality of life and reduces medical visits. A primary care provider should dedicate their skills and knowledge to seeing you less. Cultivating better long term health cuts healthcare costs.
A doctor's office staff communication affects their services. Without a convenient, helpful, and communicative office staff, the doctor's services suffer.
3. What Type of Primary Care Provider do you need?
Explore the specialties and particular services each primary care provider offers. Primary care that focuses on personal wellness increases your chances of saving money and leading a healthier life. You want a doctor that focuses on providing comprehensive primary care. Find the doctor or group of doctors that best fit your health needs.
Health Benefits through Your Employer 
If you're included in the group of unfortunate college graduates without healthcare, then you better hope your new employer offers healthcare options. Good employers will provide healthcare benefits for their employees. Packages and premium pays vary, but the option enables stability and relieves the stress of researching healthcare plans.
A high percentage of employers now offer wellness programs as well. These programs focus on helping employees reach health goals and lead a higher quality of life. Ideally, wellness centers on cultivating healthier individuals that spend less time in the hospital and at the doctors. These programs aim to decrease overall healthcare costs.
Yet a growing number of employer wellness programs don't achieve these results. Still the option available benefits the young professional when starting to establish their independence.
Post college time is a crucial period where young adults accept the responsibility of establishing good habits and breaking unhealthy college tendencies. Wellness programs guide such practices.
Alternative Healthcare Options
You may want to consider direct primary care, specifically concierge medicine. Concierge care provides comprehensive primary care that's dedicated to saving you money and improving overall better health throughout the course of your life. These providers claim to boast the best doctors to serve your needs.
Unfortunately insurance doesn't apply to this healthcare. For concierge or direct primary care, the patient pays a flat fee on a monthly or annual basis.
Although these fees seem substantial, recent studies indicate that this healthcare option saves substantial funds in hospital and doctor visits.