What If Your Employer Doesn't Offer a Wellness Program?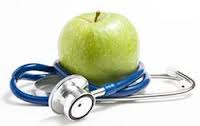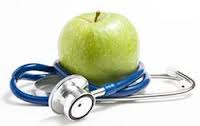 Wellness programs frequent the news lines lately. Due to the rewards offered through the Affordable Care Act issued by the federal government, employers continue to be encouraged to invest in wellness programs for their employees.
Commitment to these programs offers a long term dedication to overall health that cuts healthcare costs. Anyway to cut expensive healthcare and increase overall quality of life appeals to a number of working professionals, especially in a more health conscious society curious about fitness and nutrition.
Although a large percentage of employers offer these programs, whether they're participatory or result based, they don't necessarily have positive effects. They may not present the best comprehensive health option for individuals.
What if you're independently employed or care little about your company's wellness program? Are there other options?
Knowing what's healthy for you isn't easy. Everyone has different bodies, lifestyles, and health needs. Working professionals rarely have time to invest in research and planning their exercise and eating strategy that compliments their specific health needs.
The influence of wellness programs sparks curiosity in countless individuals eager to maximize their quality of life. People want to look good, feel even better, spend less time at the doctor, and more time enjoying their lives.
What are the alternative options to corporate wellness programs?
Consider a Personal Trainer
A personal trainer isn't the best fit for everyone. They motivate and drive you to a healthier life through their exercise and fitness knowledge. Most trainers have the proven education and background to know how the body works, but do they know necessarily what works best for your body?
Working with a personal trainer proves more difficult than people imagine. Their nutritional knowledge regarding healthy eating has limits as well.
Yet still personal trainers drive your exercise life. They create fitness attack plans that motivate a person's concern with health. They can establish a solid foundation for starting an interest in your own health.
Personal trainers aren't trained to handle your comprehensive healthcare that would in the long run cut your health costs like a wellness program might.
There are a variety of fitness options that enable individuals the ability to take control of their health through fitness. Consulting a personal trainer may be an initial step taken towards exploring health options.
Consult Your Primary Care Provider
Before engaging in any health or fitness related activity it's reasonable to consult your primary care provider. This person bears the main responsibility for your overall health.
They should be the other person who knows your body almost as well as you. The primary care provider shares the responsibility of your health. The doctor knows your physical limitations, capabilities, and medical history.
A doctor dedicated to your health offers the main option for advice when considering a wellness program to improve overall health. Usually when a doctor can't provide optimal care for a specialty, they refer you to the best doctors that are capable of better care. What program or professionals do they suggest for wellness?
Image Source – foodservicedirector.com