Company Formations for Your Business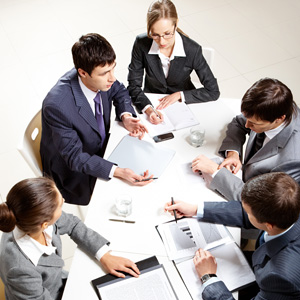 Starting up your first business is something you should not do lightly. It needs a lot of thought, planning and plenty of vision and enthusiasm. Every year, half a million new businesses start up in the United Kingdom, but not all are successful, usually due to poor planning. People want to work for themselves for a number of reasons – they want to be their own boss, desire more flexibility and a better work/life balance. They may have been made redundant or they simply have a great idea which they believe will make them money. All businesses, however, must ensure they carry out the necessary preparations prior to undergoing the company formations process to enable them to trade legally.
Essential preparations
An effective business plan is essential. This should be a 'road map' of your vision for the business, its objectives and goals and how you aim to achieve them. If you have never written one before, there are many helpful resources online
Carry out extensive market research in your target area to determine what opportunities there are for your business model and the competition you are up against. Try to think of some unique selling points to ensure your business stands out from the rest, and be prepared to tailor your products and services to market demands
Secure finance and investment for your business if you need it. There are small business loans and grants which you can explore to determine if you are eligible. Your business plan can be an influential document when seeking investment. It is crucial to ensure you have enough funds to see you through the first few months
Decide on your business structure. Most first time businesses choose to register as a private limited company. However, some businesses are suited to different structures.
Choosing a company formations organisation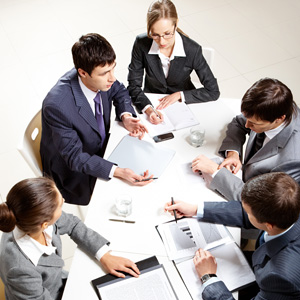 The quickest and easiest way to incorporate your company these days is online. There are many companies able to do this, but it is important to choose the right one. Study the various websites to find out what each one offers. Look for companies who are experienced and have a good reputation. They should provide a great deal of information about their services, a variety of packages to suit all businesses and offer assistance – both pre- and post-formation. The best ones will offer additional support such as opening a free business account for you and company hijacking protection. You can also take advantage of mail forwarding, nominee director and secretarial services and VAT and PAYE applications. Read their customer feedback section to see how their clients view the company, its facilities and the overall experience.
The company formations process
This is straightforward when you apply online. You just need to complete the essential forms with details of your company and its directors and shareholders. The documentation will then be forwarded to Companies House for authorisation and registration. Most company formation agents guarantee a same day service which is less expensive than dealing directly with Companies House. There is also the advantage that you can modify the Model Articles if you wish – an option not available when filing directly.
Typically, within a few hours, you will receive confirmation via email that your company has been successfully registered. You will be sent electronic copies of your Certificate of Incorporation, Memorandum and Articles of Association and Share Certificates for your shareholders.
Receipt of these documents will signal that you are now able to trade legally. With hard work and a clear vision, you can now look forward to an exciting and successful future.
Author Bio
This post on the Company Formation was brought to you by Company Formations 247. For advice on registering a new company and completing the company formation process online visit their website.