Choosing The Right Digital Players For Your Digital Signage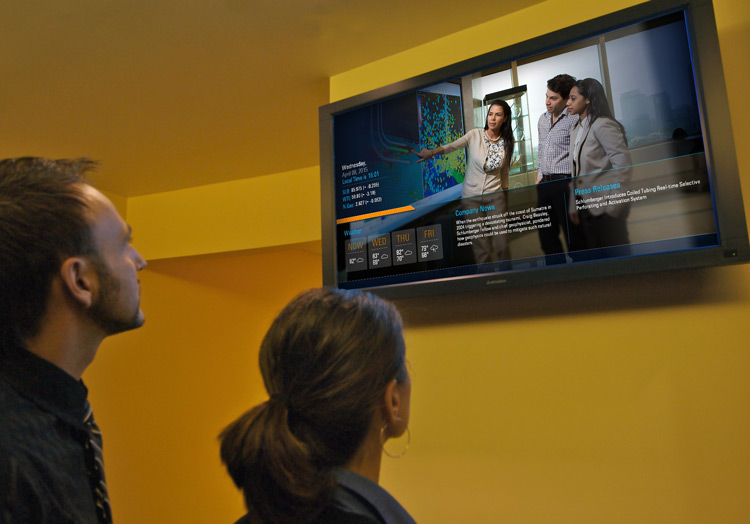 Digital signage is also known as dynamic signage. It is a form of advertising a business where photos, video, services and product of a business are displayed on a screen. A digital sign has a computer playback device which is connected to a digital screen. Digital signs are used in stores, banks, hospitals, auto dealerships and other public places. There are a few things that you need in order to have an effective digital signage. They include:
Software

–This is the content and the device management systems. They also include software that can be played back in media players.

Hardware

– This includes the physical components such as media players, screens, mounts and network components.

Connectivity

–These are the ways in which digital signs connect to CDS, Wi-Fi and mobile technologies.

Installation

– This is the installation process.

Content

– This is what will be displayed on the screen. It is the sole purpose of digital signage. Continuous creation of fresh content and displaying it on your digital solution will ensure that your clients are well informed about your business.

Procurement

– These are the channels customers will use to access the various parts of the digital signage network.
How to identify the right digital signage for your business
Advertising requires a lot of attention and when it comes to digital signage, you might be a little confused about the right digital signage. First, you will need t know how many screens you need, what your content strategy is and how much you are willing to spend on it. If you don't have good internet network, you need to get resources to make your network better and successful. Without network, you will not be able to display your content.
You will also need to decide on which content you want to display. You can display a lot of content from depending on your network.  
What is digital signage software?
Digital signage software is made up of 4 main components.
Content management software

Device management software

Software that resides in a media player

Content creation software
Software that resides in a media player
This type of software plays back media files. Different players support different types of media. Some advanced types have internal storage which ensures that there is uninterrupted playback incase of network failure.
Content management software
Some digital signage companies offer a user interface which allows you to upload content and organize it. You can organize the content into playback methodology and create conditions around the playback. You can also install the same content on other media players.
Device management software
Managing, uploading and distribution of content are a part of running a digital signage network. It will be most suitable if you can manage the digital signage remotely. It will save time and you can easily change the content.
How digital signage is changing the changing restaurant business
Restaurant digital signage has been going on for several years. Before digital signs, there were paper signs which had a lot of shortcomings. Today, digital signs are used to not only advertise restaurants but to also entertain customers and inform them of their products and services. Here are some innovations that have taken restaurant digital signage to the next level.
Screens on top of tables – These screens have games which keep the customers entertained before a meal is ready. They can also order food using these screens.

Several screens – Having more than one digital signage at your restaurant each with different content keeps customers engaged. The customer will also be free to watch whatever they want to watch.

The uses of menu boards – Menu boards are placed at the entrance. They show customers information about different cuisine and pricing. It can also encourage customers to go to like the restaurant social media pages so as to get different recipes and nutritional facts.
What are digital players?
A digital signage player is a small computer which is used to show digital content on a screen to the public. The digital mediaplayerscome in different sizes. There are some which are as big as a computer and there are others which can fit on your palm.
To set up a digital player, you need to plug it into your TV and connect it to the TV. Some digital players require internet so as to play content while others can play the content without internet. Digital players that require internet can easily be remote controlled from another location.
On the player, you will play images, videos, news, website information, social media and adverts. You can change the content from time to time.
If you are using digital signage only once, you do not need a digital player. You can use a computer or laptop instead. But if you would like to use digital signage again, you should consider purchasing a digital player. You can use it for a while and then keep it for another time.  
Digital media players are sold by companies all over the world. If you don't know of a specific store near your location, you can buy the digital player online. If you buy it online, ensure that it has a warranty and can be returned if faulty.
Before buying a digital player, consider the functions you require and compatibility. Cost and reliability should also be considered. Once you buy a digital player, it will take time before it needs replacing and some of them can last for more than ten years.  
Digital signage is now a common trend in the business world. If you do not have an idea on where to start or what you need, you can perform a survey and decide which digital signage solutions are best for you. You can also decide to investigate which digital player is common and why other businesses are buying it. If you find that there is a better player than that one, it's always good to stay ahead of your competition.
BIO
Karen is a Business Tech Analyst. She is very responsible towards her job. She loves to share her knowledge and experience with her friends and colleagues.