China's Contribution To Growth Of The U.S. Economy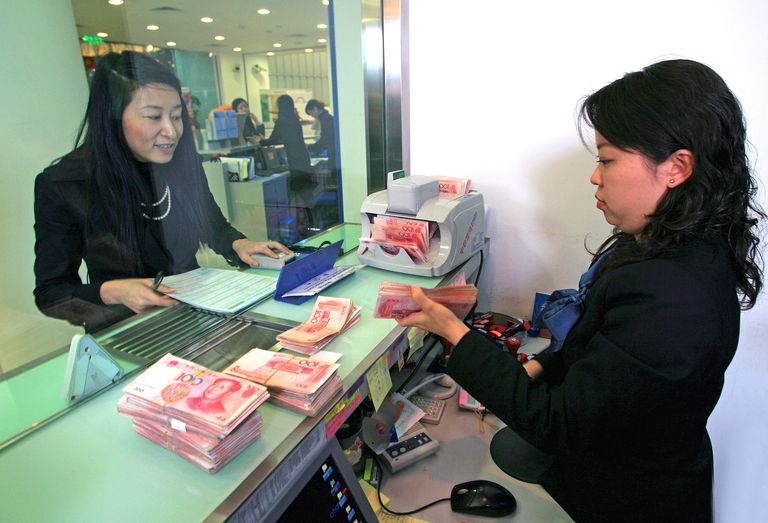 China is the second largest economy in the world, second only to the U.S. As part of incumbent U.S. President Donald Trump's electoral campaign, he vowed to review the U.S. engagement with China and prioritize domestic affairs. Since President Trump has taken office, many – including China – have been waiting to see if he will fulfill his promise for reform. A closer look at the levels of economic engagement between the two countries shows, however, that their U.S. and Chinese economies are intertwined on various levels. Both the U.S. and China are dependent on each other's exports, manpower and consumers.
China and the U.S. first started economic relations as trade partners. The first exchange of American and Chinese goods occurred in 1784 when the Empress of China docked in Guangzhou, China, carrying American-made leather, Ginseng, and cotton. These goods were exchanged for Chinese tea and silk. Since then, both China and the U.S. have adopted policies to ensure the ease and increase of trade between both nations.
Three hundred years later, the relationship between the two countries has evolved into an interdependent supply chain. China, having an unrivalled cost of raw materials, serves as the center of manufacturing for businesses while the U.S., a gateway to affluent markets, serves as the market of final products. Proctor & Gamble (P&G) retired CEO and former head of U.S. – China Business Council explained this rationale stating, "For example, we cannot produce a Pampers diaper at our manufacturing plant in Mehoopany, Pa., ship it 10,800 miles to Shanghai, China, and make it affordable for an average Chinese consumer."  This setup, thus, not only saves cost for P&G but also provides employment for Chinese nationals and allows consumers to purchase the products at a lower price. Interestingly enough, we see today a shift of roles. One example is Shandong Tranlin Paper, a paper making factory based in Virginia, USA, estimated to provide 2,000 jobs by 2020. In 2016, China invested 50 Billion dollars in the U.S., creating over 100,000 jobs. The success of the U.S.-Sino supply chain quickly opened the doors for diversification of teams through expatriation and business travel.
Most multinational companies are comprised of both local and international manpower, most especially in their management. This has allowed local branches to localize marketing, culture, and strategy while maintaining alignment to the global vision. Today, the U.S. makes up 12% of total expatriates living in China. Another way American companies have expanded their markets is through joint ventures, acquisitions, and subsidiaries. Smithfield Foods was bought by Chinese meat producer Shuanghui Group through a deal valued at 7.1 billion dollars. In turn, Five Star, a subsidiary of Best Buy, has grown to be the third-largest consumer electronics retailer in China, and operating in 200 stores and employing over 23,000 people.
The latest and continuously growing trend is for U.S. companies and individuals to set up a branch or full operations in China (and vice versa), thereby increasing jobs and consumer base under one brand. From start-ups to high-end resorts, the positive reception in China's market has allowed companies such as Reebok, Starbucks, and Caterpillar to expand their global patronage. The same goes for Chinese companies such as Wanxiang and Lenovo. The benefit of this, according to McDonald, is that companies develop their global identity and diversify their revenue stream. The risk, however, is that the actions of one branch will directly influence its global network. As the two nations become more connected, One recent example that American companies should be wary of following is the current backfire on the APA group, a Japanese land developer, for their controversial denial of the Nanjing Massacre thereby sparking increased tensions between the two nations.
Lastly, both economies have become increasingly connected through the authentic interest and investment of their citizens. Both nations have prospered from the increase of students and tourists. In 2014, 1.8 Million Chinese tourists injected $21 Billion into the US economy. That same year, 2 Million Americans visited China, making the U.S. the third largest source of tourists after Japan and South Korea.
Thus, from both the macro and the microeconomic perspective, China and the U.S. are interdependent. Governments, businesses, and citizens have enjoyed the fruits of cooperation between the two countries. Business strategy and capital trends will sustain the relationship of China and the U.S.