Assassin's Creed III – The Tyranny of King Washington–The Redemption Review
Assassin's Creed is a game which has won the heart of millions of gamers all over the world for its amazing story and fantastic gameplay. Now, the latest addition is coming to shine itself through Assassin's Creed III- The Tyranny of King Washington – The Redemption. As the critics are saying this game is amazing, so are we. This game packs great action and adventurous journey and we were pretty anxious to see how the story was going to end this time. Let's get into more depth through reviewing the game from many points of view.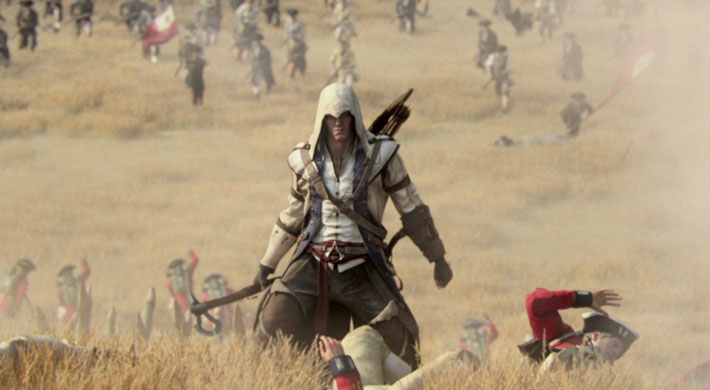 Storyline
This game restarted after the betrayal and after the chain betrayal quests, finally you see yourself with Connor on the Aquila which gives you a little relief. You'll happy to see the naval battles taking place after you're leaving from the island and you'll be entertained since you'll be blasting Aquila's cannons towards the ships that are chasing you while you're making your way into New York City. The kind of US is trying to make a pyramid and Connor is opposing it. Your job is to assist Connor.
Gameplay
You'll be bestowed with the largely inhabitant action packed scenario and this time you'll get the power of the bear. If you're still wondering what it is then let us say that it's a stomping attack which blasts away your opponents along the radius you're making the attack physically. It's an amazing attack to use when you're surrounded by lots of enemies and you can't find your way out. It's becomes pretty handy then. Most of the times you'll be taken up to the rooftops and slipping your way through the roofs using Conner's power like Eagle power. You can also fast travel through jumping into different missions. That means you'll get pretty less chance to explore the city as you're jumping on the rooftops all the time. Sometimes it may feel like the missions are large since 50enemies can surround you at times. But, in some cases you might feel like having an advantage over your enemies since you've powers like Wolf Cloak, Eagle Flying and the latest addition Bear Power. You'll have various missions, each with different situations and interesting goals. You can also cause problems through making civil unrest around the city. This DLC package is worth your time in its gameplay.
Pros
Various Missions with different style to keep your attention into the game without making you feel exhausted or bored

New power addition (Bear Power) while the previous powers like Eagle Flying and Wolf Cloak is still there

Washington is on its tracks again
Cons
It doesn't have a catchy ending

Less Exploration as you're always fighting with enemies to get out
The story ends with a dramatic turnover. This DLC pack can take you to more historical events with intense fighting and action scenarios. While every franchise is making a dramatic ending, it's going on a continuous loop although the stories are good and we hope it would add extra toppings if you're already an AC fan.
Author Bio:
This is a Guest Post by creative team for techiejerry and techwaffy