A Guide to Travelling in Beautiful Placencia, Belize
Placencia is a small, sleepy town in Belize. If you're visiting Placencia, you're going to want to have an idea of what there is to do. This guide explores the main attractions and activities there are in this town, as well as offering advice for travelling in the area.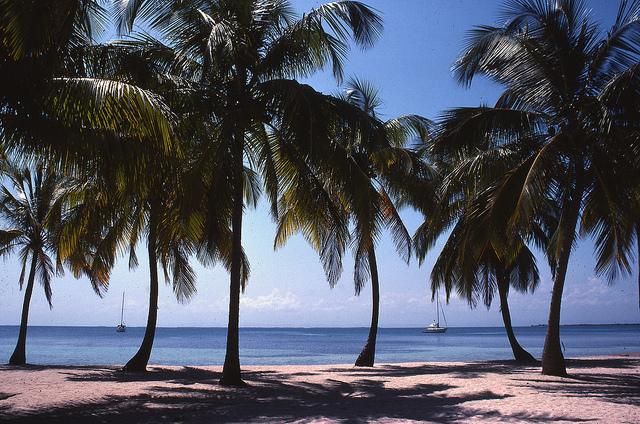 So, you're visiting Placencia? Before you arrive there, you may want to learn about the area and what there is to do. Placencia is a beautiful town that has turned into a popular destination for anyone who is adventurous or who loves to get close to nature. Have a think about these activities and take on board any relevant tips.
Hiking.
There are lots of hiking opportunities in the area. One of the most popular places to take a hike to is Monkey River. First, you will need to take a short boat ride through mangroves and then you can pick up a local tour guide, who will help you on your hike through the Monkey River area. There is so much wildlife to see. As the name suggests, there are plenty of monkeys that you can may get the chance view. In addition, you can hope to see birds of paradise, green iguanas, boa constrictors, crocodiles, wild deer and more.
Exploring.
There are some magical and historic places to explore in Placencia. Some of the most popular are the nearby Mayan ruin sites of Nim Li Punit and Lubaantun. Now, there's something you'll never see on school ski trips. This is the ideal place to visit if you're interested in history. You will get the chance to see ruins of cities from what was once a large and powerful nation.
Diving and Snorkelling.
As Placencia is a coastal town, there are plenty of opportunities for diving and snorkelling. If you're an experienced diver, this place will be a wonderland for you. You can go out and dive the Belize Barrier Reef and see some true delights. If you prefer bigger game, in May and June, you are likely to see some Whale Sharks. For those who don't dive, snorkelling is a great alternative. You will get to see lots of the native sea creatures in their natural habitat.
What to Remember.
Be aware that Placencia has a tropically warm climate. You will want to bring appropriate attire, such as shorts and vests or t-shirts. However, if you plan on hiking, bring some trousers and long sleeved tops, as you may need to cover up in some areas. Also be sure to bring sunglasses and plenty of sunblock to protect your skin.
Now that you know more about visiting Placencia, you are better prepared for your upcoming trip there. While school ski trips can be great, who could pass up an opportunity to visit this tropical paradise? It is an experience that you will never forget, so be sure to make the most of your time there are truly enjoy the experience.
AUTHOR BIO
Tom Brown is experienced at writing on travel. He pens travel articles for a variety of magazines, websites and blogs. He is a great advocate of student travel and thinks that college student tours and school ski trips are an important part of any education.