7 Things You Need To Check Before Selecting The Retirement Village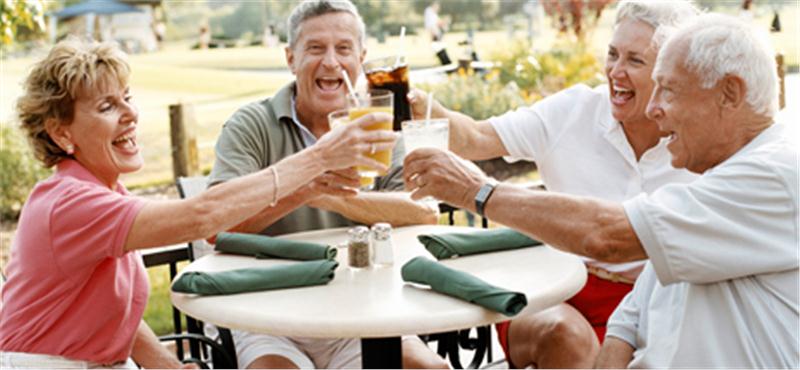 A retirement village should only be chosen based on personal needs. It is also important to know the major types of retirement accommodation available. The first is a retirement village that is basically a range of properties which can be sold or leased put, set in a rural background. The best thing about all retirement villages is that they offer a unique combination of independence with a sense of home care, often with luxurious facilities and the ability to rejuvenate and heal without the interference of anyone or anything at all. Many of such places have a care home for the aged or incontinent on-site.
Sheltered housings are another type of retirement accommodation which is nothing but a group of houses maintained by a warden who offers all time medical or service help. Care homes are meant for people who need all time medical attention and home-car. These places are maintained by professionals only and are apt for people suffering from dementia, arthritis, diabetes and other chronic ailments. Once the definition of all such retirement accommodations are clear one can then proceed on to make a rational choice of the basic things needed in a retirement village.
Staff and care: Even if care is not required immediately it does no harm to ask the hiring manager regarding the methods used for staff employment, the range of services offered by them and whether or not they are correctly qualified. This is important as it ensures that one's care will be met at every stage during the stay.
Take a look around: Retirement villages as the name itself suggest re nestled in rural backgrounds which are no doubt very lush, aesthetic and picturesque. But it is also essential to dig a little background information about the area and be on guard against legal interference or mob interference, property disputes or even unhygienic backgrounds. Also by taking a tour of the village prior to the stay, one can socialize and get to know the neighbors and villagers.
Range of services offered: It is essential to ask for an archive or pamphlet listing the entire range of services offered by the place. This should include proper furnished rooms, 24*7 water supple, electricity and most importantly whether home care and medical attention is provided or not. It always helps to speak to the people who have already had an experience of residing at such a place before. Also since several reputed retirement villages have their own websites, one can always browse through their archives to check user ratings, reviews as well as recommendations. This lends a better idea of the whole picture and also precludes future disappointment.
Level of hygiene: It is essential to check the rooms of the retirement village to ensure that a level of hygiene is maintained at all times.
Lifestyle: Every retirement village has its own set of routines and activities and it is important to note whether it fits within one's lifestyle or not. Certain activities such as fitness, walks, and even hobbies must be carried on here without any problem.
Luxury: Retirement villages are about at home care and much more. People should also check for facilities such as swimming pool, gym, body spa and meditation for complete rejuvenation of the body.
Site transfers: Individuals who are incontinent or suffering from chronic ailments must make enquiries about pick up and drop facilities to ensure safe travel to the retirement village of their choice. Retirement village's nsw from retireaustralia.com.au are the best.