7 Basic Must-Haves Every Backpacker Should Include In Their Pack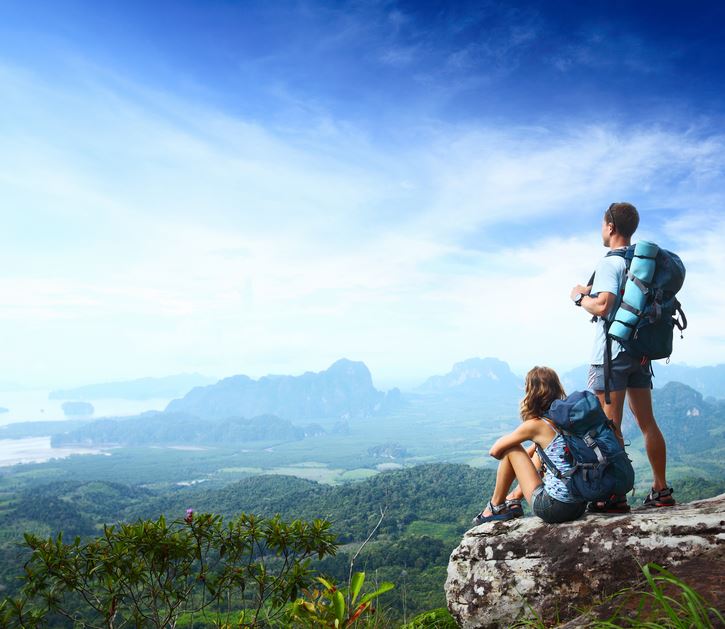 The list of what to take on a backpacking trip will vary somewhat depending on where you are going, when you are going, and how long the trip will be. A backpacker going to the Alaska for a month will need more and different gear than somebody going to the the coast for a weekend. Even so, there are some essentials that a backpacker should always take:
Water and Filtration
Water tops the list as the single most important thing you should remember to take with you on your trip. You will need to bring enough water to keep you hydrated as you workout, especially if the weather is hot, humid or offers little shade. Water filtration systems are important and can be small and lightweight. Be sure to know if and where you can filter water before going, and consider water levels and dry spells so you don't rely on filtering water for your main source.
Shelter
The need for shelter varies with environmental conditions. The harsher they are, the more critical shelter becomes. For the more adventurous, you may only need a tarp and a good jacket to keep you warm and protected. Most people will be comfortable with a lightweight tent. If the weather is unpredictable or colder, you may need a sturdier tent with a rainfly.
Navigation
A prudent backpacker will also take navigational tools of some kind. Getting lost can range from scary to life-threatening, so take a map, compass or the like. Whatever it is, make sure you know how to use it. GPS systems and phones with downloaded maps can be convenient, but they always have the possibility of failing, so be sure to have a backup for your navigation.
Food
Even if you plan on a hike that's only a few hours long, take food of some sort. Hiking and backpacking can be strenuous and you will work up an appetite. Beef jerky is one good option since it's nutritious and doesn't spoil quickly. Gio's Jerky also comes in different flavors, giving you more of a variety on the trail. Energy bars, nuts, trail mix and granola bars are other good options. Consider packing an extra emergency energy bar or two that is packed with calories in the event of an emergency.
Distress Signals
Bring a way to signal for help. If you're lost or hurt, you are going to need a way to call for help. Have at least two types of distress signals with you. If your cell phone can't get a signal, for instance, you'll want to send up a distress flare.
Foul Weather Gear
Even during a brief hike, you are likely to encounter changing weather conditions. The temperature will probably go up during the morning and early afternoon and then go down as night approaches. It may start to rain or snow. Wet clothes can give you hypothermia very quickly in cold conditions, so something like a small, lightweight poncho that fits in your pocket can help. A small pair of gloves and waterproof jacket can go a long way in foul weather.
First Aid Kit
A first aid kit is another necessity. Before your trip, look over the contents. Make sure you aren't out of anything, and make sure any medications you've included haven't expired. Give some thought as to what the more likely hazards of your trip will be and pack the kit accordingly. It doesn't have to be bulky and heavy to be life-saving.
Backpacking is a great way to get outdoors and enjoy nature, and being prepared will help you to enjoy your trip. Don't get caught without these necessities before heading out in the wilderness.