7 Awesome Father's Day Gifts for the Chef in Your Life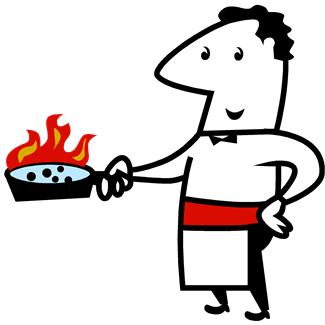 Father's Day is right around the corner and if your dad loves to cook, there are a number of great gifts to choose from. Whether you want to surprise him with something for the grill or new cookware, there's a good chance he'll love getting something cooking-related.
Unique Sauces and Spice Blends
If you happen to be traveling before Father's Day, take the time to find some spice blends and/or sauces that are unique to the area. Think about what your father likes so that you find the best products. For example, if he enjoys spicy foods, purchase the regional hot sauce.
Personalized Steak Brander
A personalized steak brander is always a good gift for fathers that love to grill. You can get a cast iron brander that has his initials or, if you want, you can even buy one that has his favorite team's logo.
Food of the Month Club
If your father loves to cook, there's a good chance he loves to eat. A food of the month club is a great way to get him unique products. It might be the bacon of the month club or even the hot sauce of the month club. Find a club that offers his favorite foods.
Stainless BBQ Tools
If your father's BBQ tools have seen better days, a new set would definitely make his day. You can spend as much or as little on this gift as you like. Nice sets can be personalized and come in a nice case, but you can also find inexpensive tools and make your own set that costs less than $20.
Olive Oil Mister
A great accessory for any home chef is the olive oil mister. The olive oil mister is used as an alternative to non-stick spray. The container is filled with olive oil and the item is pumped and then sprayed wherever it's needed.
Enamel Coated Cast Iron Dutch Oven
An enamel coated cast iron dutch oven is an excellent gift. Not only can it be used on the stove top to make stews and soups, but it can also be used in the oven for cooking roasts. The best feature about this gift is that it has the benefits of cast iron but is easy to clean.
High-Quality Knives
Last, but not least, a good quality set of knives will be appreciated by any chef. The key is to sort the good knives from the bad ones and that's not always easy to do. If possible, speak to another chef and get their opinion.
If you want even more ideas, visit your local kitchen supply store and look for unique gadgets and high-quality products that your father may not have. You may even want to search online and look for special buy now deals on uniforms for his formal cooking job. He's bound to be pleased!