6 Common Mistakes To Avoid When Buying Gemstone Jewellery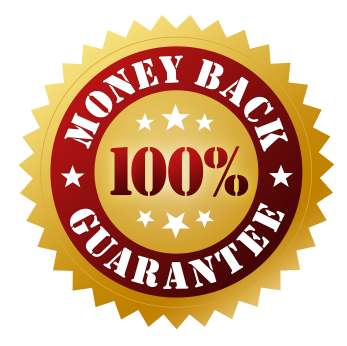 Buying jewellery either as a gift or for yourself can be seen as an important investment. Jewellery can often be expensive and you do not want to make a mistake on such an important purchase.
Here are our top 6 mistakes to avoid when buying gemstone jewellery.
Buying the First Thing You See
Resist the urge to purchase the first piece you see that you like. Shop around, you may find the equivalent piece elsewhere for cheaper. Think about the type of jewellery and the colour of gemstone that you are after and choose accordingly. If you are buying jewellery as a gift then try to find out what type of jewellery they really want.
Only Shopping for Jewellery in the High Street
A trip to the high street might seem the obvious choice when you are searching for a new piece of jewellery. But you probably know that you can also purchase jewellery online. When looking for a new piece of jewellery you will find that you save a lot of money compared to buying the piece in the high street. This is because online jewellers have fewer over-heads and can pass those savings directly onto their customers. It is easy to shop for jewellery online and you can do it from the comfort of your own home.
Buying Jewellery online may seem daunting but there are protection protocols in place to protect you as the consumer. The Telegraph recently reported in an article about online jewellery stores that:
All gold, silver and platinum sold in the UK must by law be hallmarked by one of the four independent Assay Offices, based in London, Sheffield, Birmingham and Edinburgh.
When buying Jewellery on the internet a word of caution is still advisable. Debretts Jewellery recently advised in an article on buying jewellery as a gift that you:
Always buy from a trusted source – Online auctions and advertisement websites might sell very cheap pieces of jewellery but how can you be sure that what you are getting is the real deal? Always buy from a trusted jeweller who will know the type and quality of gemstone and will be honest with you about what you are buying.
Thinking That More Expensive Jewellery Means Better Jewellery
One of the worst mistakes you can make is choosing a piece of jewellery just because it is more expensive than another. Some jewellery stores will hike up their prices more than others, especially if they have higher over-heads to pay. Just because a piece costs more money doesn't mean it is better. Always stick to your budget and buy a piece that you can afford. Many different types of gemstone look fabulous and there are many gemstones that are more affordable as others.
Not Doing Your Research
There are many things to consider before buying a new piece of jewellery and one of those considerations are the 4 C'S. This means considering the Colour, Carat, Cut and Clarity of a gemstone before purchasing it as this dramatically affects the gemstones value.
It is also worthy to note that some gemstones are not all that they seem and could be imitations of the real thing. In an article about imitation gemstones, GIA warned that
There are also materials that simply look like natural gems. These products are called simulants or imitations, and can be either natural or manmade.
Assuming That Brand New Jewellery is Your Only Option
Reconditioned jewellery can often look as good as it did when it was brand new as a jeweller will have restored the piece to 'as new' condition. Buying second-hand jewellery can save you up to two-thirds of what it would if you had bought it brand new. Chances are you won't even be able to tell that the jewellery has been worn before so why not consider buying a piece of reconditioned jewellery. You might find that you are able to afford a better piece than you initially thought you could.
Buying a Piece of Jewellery Without a Money Back Guarantee
When you buy a piece of jewellery ensure that it comes with a money-back guarantee. This is especially important when buying a piece of jewellery over the internet. You should be able to receive the piece of jewellery and have the chance to examine it and see if you are happy with it before you decide whether you want to keep it or not. Reputable online jewellery stores will offer a 30 day no-quibble money-back guarantee giving you plenty of time to decide if you have found the right piece of jewellery for you.
Buying gemstone jewellery can feel like a minefield as there is so much on offer and so many mistakes you can make. But by following our advice you can avoid making the top 6 most common mistakes when buying gemstone jewellery.
Featured images:
License: Royalty Free or iStock
source: http://www.istockphoto.com
License: Image author owned
License: Image author owned
License: Image author owned
By Ross Davies
Ross Davies enjoys writing about jewellery, gemstones, fashion and wedding planning. He lives in the UK with his wife and two sons and when blogging he spends his spare time reading, visiting cat shows and going to the gym.