5 Ways To Spruce Up The Exterior Of Your Home With Little Effort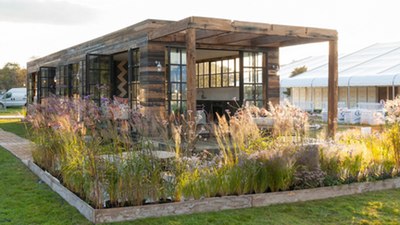 Most people who own their own home want to make the exterior of their property attractive and up-to-date. Fortunately, there are a few ways to spruce up the property without much effort or cost. To add to your property's curb appeal, there are a few easy steps to perform for a transformed house that you can feel proud to show off.
Add Lights in the Yard
Installing lights in the yard near a pathway can create an attractive space that enhances the home's appearance at night. Solar reflective lights can be used for an energy-saving feature that adds an additional decorative feature to the yard.
Clean
By simply cleaning the outside of your home, windows and yard, you can make it look new again. Garage doors get dirty and windows collect cobwebs over time. By deep-cleaning your home, you can make it look new and fresh again without spending a fortune.
Add a New Door
A new door can transform the look of your home with a feature that stands out. Opt for a door that is bright and stands out from the street. Consider adding a decorative wreath for a cozy touch that will prevent it from looking too bare. A quality door from Arch Design can increase your home's appearance and security.
Use Potted Plants
Homeowners may underestimate the power of potted plants, but the feature is inexpensive, easy to add, and can easily spruce up the outside of your home. Use colorful flowers in the pots to add more beauty to the yard that will allow the property to look cared for and put together. Consider placing the plants near the door or on each step of a walkway that leads to the porch for an inviting way of adding to the aesthetics of your home.
Add a Few Rocking Chairs
Add classy patio furniture to the outside of your home with a rocking chair or two that makes it easy to take in the beauty of your yard when you sit outside. The feature is not only functional, but will enhance your home's property and allow it to look cozy from the outside.
When it comes to improving curb appeal, there are a few easy steps to take to create an inviting home that looks beautiful from the outside. You can perform a few steps that are affordable and don't require a professional to complete for projects that you can truly enjoy doing on your house.